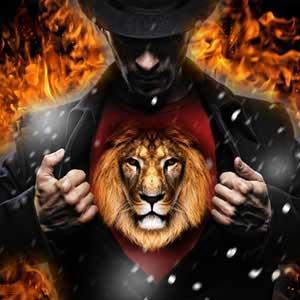 Ferocious Beast Fragrance Oil- Fragrance Oil Spotlight
This amazingly strong manly scent works for a vast  array of male themed products.  However, Ferocious Beast scent is highly sought after by both men and women.  The women love this manly scent on their men.  The men love it because the scent is sexy and confident.  Ferocious Beast is a light musk and woodsy scent with a touch of floral.  This addicting combination of aromas is the key to why everyone loves this manly scent.
What does Ferocious Beast smell like?
This fragrance oil by Natures Garden has citrusy top-notes of orange, lemon and lime, leading to middle notes of rosemary, jasmine, lily of the valley, vetiver and rose and finishing with a woody, oakmoss and white musk base note.
How do our customers use Ferocious Beast Fragrance Oil?
For those of you that are candle crafters; our customers use this fragrance oil in their soy, pillar of bliss, WOW, and Joy wax candles.  This manly scent is amazingly strong in both the hot and cold throw.  Some of our customers even use Ferocious Beast Fragrance Oil in their oil burners with great results.  In fact, this manly scent can even be used to fragrance room deodorizers, reed diffusers, and aroma beads.
On the bath and body end, the possibilities for this manly scent are unlimited.  The usage rate for this fragrance oil is 5%, and is used to make many manly products like:  Melt and pour soaps, body sprays, hand creams, after shave butters, shaving soaps, whipped shaving creams, shower gels, and shampoos.  Finally, for those of you that are cold process soapers, this fragrance received awesome reviews, and is perfect in every way.  Here are the official results:  Perfect pour, no ricing, no acceleration, no discoloration after cure.  Scent stayed nice and strong!