I've really been enjoying the sunny weather, and I've especially enjoyed dressing for it.
As much as I love layering up for winter and being creative with my clothes, I also really enjoy getting dressed in the morning on a warm day, and leaving the house with very little thought about my outfit.....I find it so much easier!
This morning I was looking for a skirt to wear to the office, that was a decent length but cool enough for the weather. While I was flicking through the hangers, I saw this Mango skirt and pulled it out.
I haven't worn this skirt for years. My sister bought it for me about 6 or 7 years ago form a Mango store abroad (Germany I think!). It's really comfortable and I love the fact that I can wear it high waisted or on my hips and I think it looks really cute with a T-shirt tucked into it. It's lined to, which I love because see through is not a great look for the office.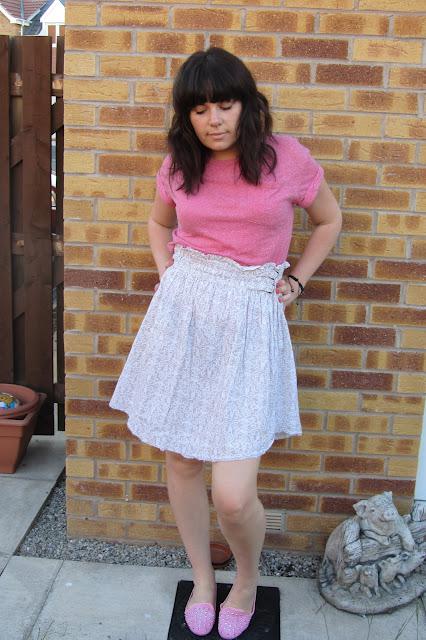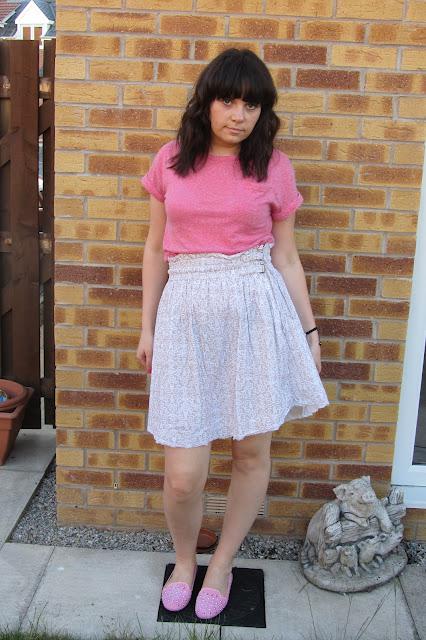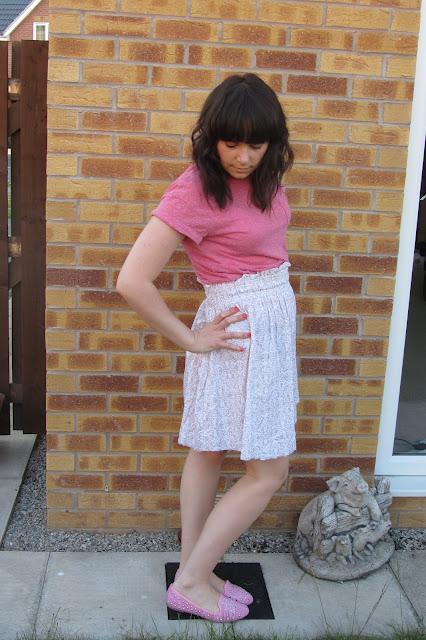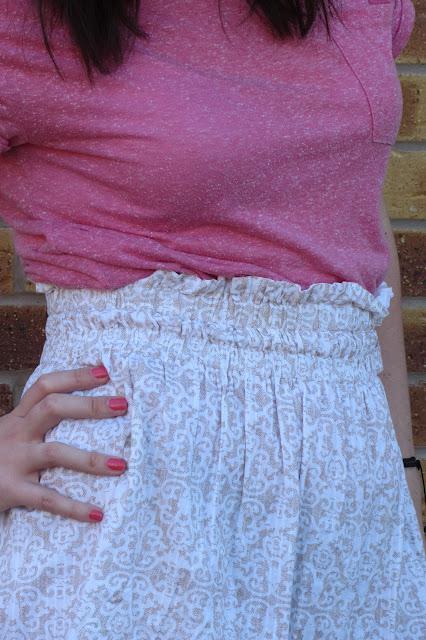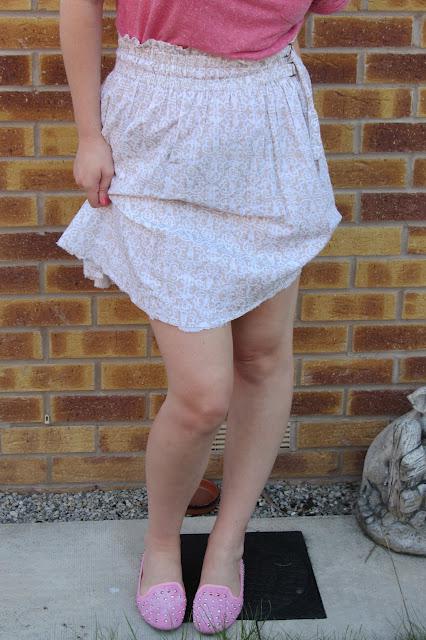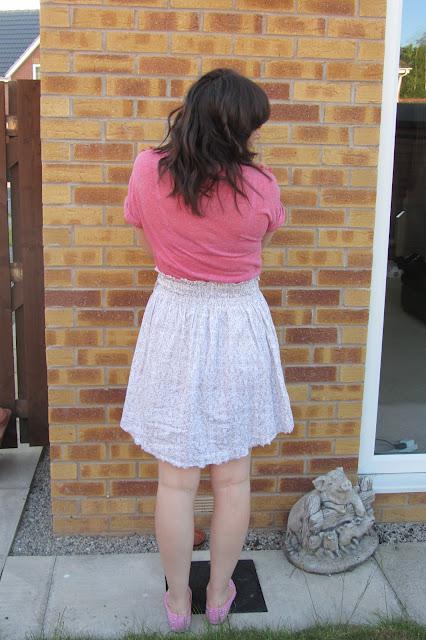 Skirt- Mango T-shirt- Topshop Shoes- Topshop
Have any of you bought Look magazine this week? (probably all of you have). I've got so much inspiration for a big shopping trip it's unbelievable. I'm really tempted to buy some shorts and a matching jacket, what do you think? 
K x