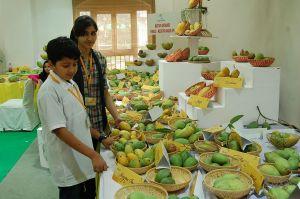 While the monsoon is still not set in and the mercury refuses to plummet, Delhi sure has a weekend to look forward to. The Delhi Summer Festival 2016 that takes off on June 24th 2016,celebrates all things summer, from music to lighten your moods, to a refreshing variety of F &B along with mini-workshops on recipes and preparations.
This 3 day festival is an initiative by Delhi Tourism and takes it strength from their popular Delhi Mango Festival, which has been held successfully for years. The previously held annual mango festival offered a platform to mango growers from across country and showcased traditional and hybrid varieties of the fruit, which will still the central theme of the festival. In line with that thought the Summer Festival will host several interactive sessions such as the '100haidaam, kitnebhikhaoaam' [Eat as many mangoes you like, all Rs.100]'. Visitors will have to pay Rs.100 per person as the entry fee entry to be eligible for this unlimited offer.
The food spread will boast of mouth watering varieties of mangoes along and other summer fruits, thirst quenchers, yoghurts, ice creams and everything else that one craves for to beat the summer heat.
All three days of the festival, will offer entertainment, interactive sessions, fun zones for kids, specially curated performances by artists like IP Singh & the Singalongs (of Faridkot fame), folk balladeer Pratyul Joshi, Yusuf Khan Nazami (Qawal) along with a host of stand-up comedy acts and illusionists such as Abhijit Ganguly, Vikramjit Singh, jeeveshu Ahluwalia and Abhishek Acharya respectively.
The festival will see a grand opening with local artists, mascots dressed up in diverse costumes,  giving it a vibrant look. The festival aims to showcase the cultural and culinary diversity of Delhi and also showcase the cultural importance of the Mango associated with Delhi. The event aims to portray Delhi as a destination even in the summers by promoting its delectable summer specials. Who can after all ignore the mighty king of fruits?
The Delhi Summer Festival 2016 has been produced by India's premier Event Production and planning company- Scoop Brand Holdings.
Venue :DilliHaat, Janakpuri
Date : June 24th  to 26th June 2016
Time :11:00 A.M to 9:00 P.M
Website: http://www.delhisummerfestival.com/