From Hathi Brewing currently brewing out of Ravens Brewing in Abbotsford comes their "Mango Bango Hefeweizen". The beer pours a cloudy mango juice colour with an orange head. The aroma consists of mango, banana, bubble gum, yeast and sweetness. The flavour is of mango, banana, bubblegum, yeast, wheat and a hint of some spices. The alcohol content comes in at 6.1%. I don't usually go out of my way for a Hefeweizen but this one has a ton to offer with the addition of the mangos. I will be looking for more of this in the future.
Commercial Description: Our mango Bango Hefeweizen is a Traditional Wheat Beer producing flavours of Banana and Clove with an Indian twist of Alphonso mangos, native to Western India. This particular type of mango is known for being rich, sweet and sensuous to the palate. Grab a few bottles and share them with friends and family.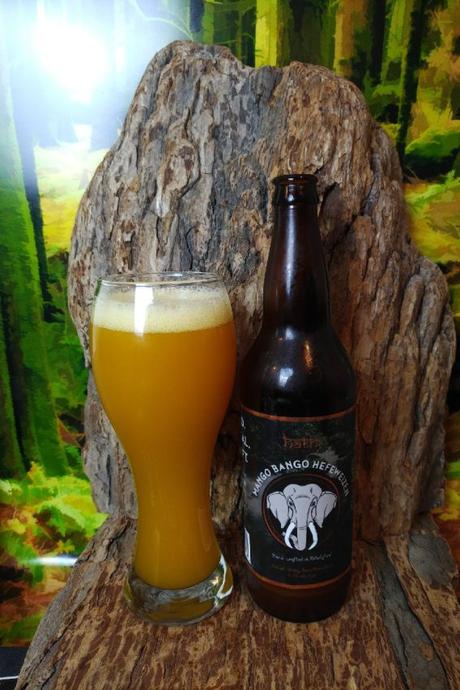 This entry was posted in hefeweizen and tagged abbotsford, banana, bc, bubblegum, canada, cfaft beer, hathi brewing, hefeweizen, mango, mango bango, mango bango hefeweizen, mild spice, mild spices, Ravens Brewing, wheat, yeast.