Is this the biggest use of Google+ Hangouts to date? We think so.
Premier League football club Manchester United are launching Front Row along with Google+. The Front Row initiative will give international supporters of the club the chance to cheer their team on via Google+ Hangouts live during their match against Liverpool at Old Trafford.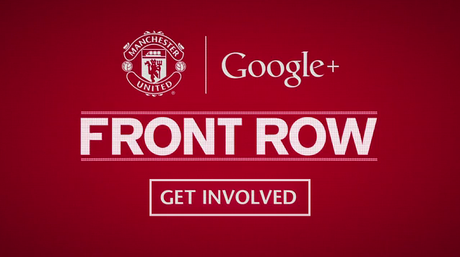 The live chats will be streamed onto the hoardings around the pitch. What this means is that whether a supporter is in Malaysia, Australia or America they can be seen supporting their team during the match on March 16th very much in the "front row".
Check this Google UK video to see what we mean:
If you live outside of the UK you have a chance to feature on the First ever Front Row on March 16th. For details on how to qualify, visit Manchester United's post on Google+.