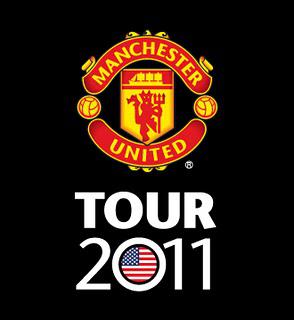 Manchester United has officially announced their US Summer tour.  In the month of July they will have games against Barcelona, the MLS All Stars and 3 MLS teams on their journey across the United States.   Here is the Red Devils' complete US Schedule.
New England Revolution

, Gillette Stadium, Boston, July 13

Seattle Sounders

, Qwest Field, Seattle, July 20

Chicago Fire

, Soldier Field, Chicago, July 23

MLS All-Star team, Red Bull Arena, New Jersey, July

27

Barcelona

, FedEx Field, Washington DC, July 30

Two other Premier League teams have announced games in the United States this summer.  Newcastle United will face Sporting Kansas City on July 20th.  Everton heads back to the USA for the first time since 2009 with a match against D.C. United on July 23rd  We know Barcelona will be in States to face United, but I also heard that they will be in Miami to face AC Milan on August 3rd and will then travel to Dallas to go up against Club America on August 6th  Those two games are not official so do not book your flights just yet.   I am interested to see what other teams decide make the trip to the United States this summer.  Stay tuned for more summer tour info as it becomes available in the coming weeks.