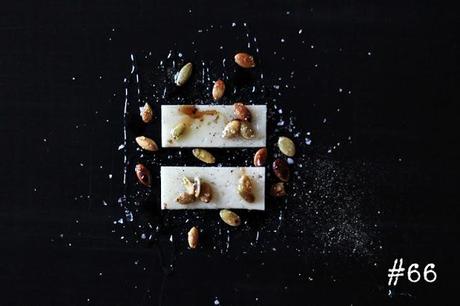 Manchego with honey & pumpkin seeds 
Simple and great way to eat cheese, this recipe works great for other types of cheese as well so feel free to exchange the manchego for pecorino, parmiggiano or other hard salty varieties.
Manchego cheesehoneyolive oilbalsamic vinegarpumpkin seedsblack peppersalt
Slice the cheese in bite size pieces, combine honey with olive oil and vinegar. Toast the pumpkin seeds in a dry pan until golden. Add some salt and black pepper.