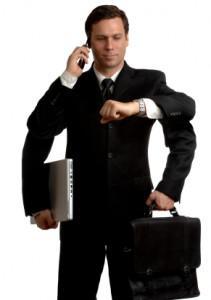 Duration – 2 days
Course Objectives
fter attending this 2-day course, participants will be able to effectively plan & prioritise their work, manage interruptions and time wasters, beat work overload and avoid burnout. This seminar will help you to use effective time management skills, practical techniques which help you to reach peak effectiveness in your career.
These skills help you to become highly effective by helping you to identify and focus on activities that give the greatest returns. Investing in these techniques will actually save you time, helping you to work smarter, not harder.
Although the seminar is about learning, we also devote time to creating self-awareness about where your time goes and about the things that you value most.
What is stress ?
What are the symptoms of stress & burnout ?
What does stress cost the company and yourselves ?
Stress Management & de-stressing techniques.
Techniques for goal setting & planning strategies
Learn how to delegate and what can be delegated
Managing interruptions on a daily basis – working in Open Space environments.
Managing E-Mails – gain time and reduce stress.
Managing your boss
Learning how to say « No »
Using tools to manage time
What type of organiser are you ?
Keeping your objectives in sight.
Overcoming procrastination
Creating an « Urgency / Importance » matrix
Thought awareness – Positive / rational thinking.
Critical success factors – identifying missions & goals
Why process time is important
Your productivity curve.
Programme :
Participants will leave the seminar with tools and techniques that will help them straight away, to more effectively plan priorities, manage stress and time and start to manage their time rather than time managing them.
DURATION: 2 days; 14 hours
What is Stress ?
Evaluate your stress levels
Identify situations that cause you stress
Identify actions which cause you stress
Develop strategies for changing both stressful situations & actions.
Develop strategies to manage stressful situations & actions that can't be changed
Stress relief techniques
Where does your time go ? Why do you lose time ?
Using effective time planning & management tools
Your productivity curve
What kind of Time manager are you ?
Mindmapping your time & priorities
Urgent / important matrix planning
Managing interruptions – What do interruptions cost you ?
Evaluating your work situation
Clarifying goals & objectives
Learning to say « no » when necessary
What is effective delegation ?
Techniques to effectively manage delegation
Managing E-Mail before it manages you.
Creating & focusing on Motivating objectives
Manage by delegation
Recognising & avoiding procrastination.
Identifying your « Prime Time » and « Down Time »
Techniques for Meeting management
Time saving techniques
Prerequisites :A good working knowledge of English.
What you receive:
Complete package for running 2 day "Managing Stress and Priorities" seminars
Powerpoint training slides
Printable trainees handbooks
Full trainer handbook with step-by-step instructions for running the course
Activities and ice-breakers
Self-evaluation sheets for trainees
Training activity handouts
Pricing policy for your training seminars
Printable trainees feedback for trainer sheets
Marketing materials for your courses
Licence to use the package for one trainer
E-mail support to help you run great seminars

All of this for the one-time price of 350€ !