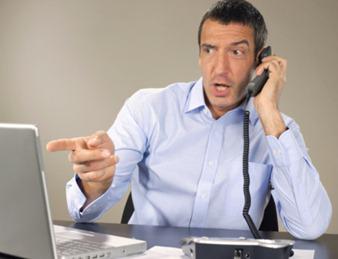 Every startup fears that one angry and unfair customer who can jeopardize the business by a negative post on Ripoff Report, Yelp, or one of the hundreds of other consumer complaint and review sites on the Internet. Most entrepreneurs don't even know how to keep track of what people are saying about them on the web, much less how to respond or remove it.
Web reputation management, both business and personal, has become a top priority requirement. On the personal side, these items can kill your career, as I discussed in an old article "Google Yourself to See How Other People See You." Luckily, the basic principles for reputation management are the same for both business and personal environments:
Your reputation is your responsibility. The first step is to recognize that you alone are responsible for managing the reputation of your business and your life. Doing nothing, or counting on more laws, is not an answer. Due to First Amendment rights, offensive content, once entered, is often untouchable, and the sources are immune from liability.

Actively monitor what people are saying about you. You may assert that monitoring the entire Internet space is an impossible problem. Fortunately, there are already tools out there, like Google Alerts (free) and ReputationDefender, which can do the work for you, and send you a daily email report of every link where your name or brand appears.

Proactively build a positive reputation. Maintaining a good reputation means you have to build one early and maintain it. There is a big difference between no reputation with one negative comment, versus 1000 indications of a positive reputation and one negative. Most people accept that no person or organization is perfect.

Quickly address every negative. Many negative customer experiences can actually be turned into positives, if you quickly and unemotionally acknowledge the problem, resolve it, and spread the positive message before the negative one gets amplified. Don't emulate the "United Breaks Guitars" experience.

Push negative content out of view. In reality, most people will never find negative content, unless a link appears on the first page of search engine results. With the right focus on search engine optimization, or the help of companies like DefendMyName, you can usually push negative links out of sight into the swamp of the Internet.

Remove unwanted content, where possible. Removing your content from the Web is not as easy as canceling your accounts, nor is it completely impossible. You can easily remove content you own (comments on your site or accounts). Experts, like Reputation Defender, have proprietary techniques to correct or completely remove other unwanted content.
The upside to the difficulty of removing unwanted content is that it does justice to those who have come by their bad reputations legitimately. For curbing bad guys, the speed and visibility of the Internet can be a very useful thing. For all the rest of us, it's nice to know that we can shout back quickly and broadly, when someone starts to whisper about us.
As I have discussed in previous articles, social networking sites like Facebook are now the most frequently used websites on the Internet. Unfortunately, they have also become some of the most abused websites on the Internet, due to the emotions of failed relationships and the immature whims of young users.