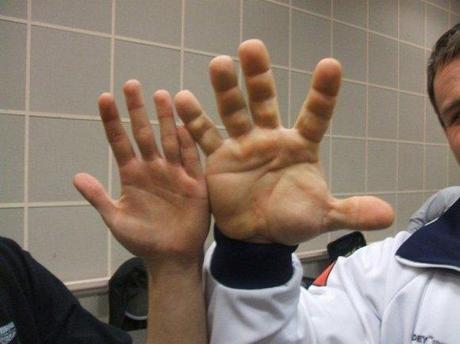 You guys may remember that guy with Popeye hands with large biceps. This is way better than that. This guy has Hulk hands. Actually, it's the first time I've seen a dude with this big hands. And he has the face of the Hulk too. Unlike that other guy who painted himself green to be like the Hulk.
Denis Cyplenkov, giant Ukranian is well-known as the strongest man in Russia. But, not everyone knows the secret to his strength is his unusually thick hands. This guy is so strong he can crush a walnut with just two fingers. It's just incredible. I've seen people crush walnuts with their bare hands, that used to be amazing, until I saw this.
You may also like: Crazy 35-Year Old Man Had 19 Surgeries to Look Like Superman
Thanks to his Hulk hands, 31-year-old Cyplenkov won several strongman competitions and Russian Arm Wrestling Championships. And I bet he may have even knocked off some teeth off of some mouth's as well.
Check out more photos and video after the break.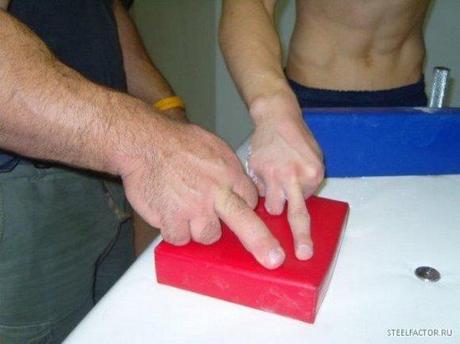 [Via: Oddity Central / YouTube]
(All the images, trademarks, logo's shown on this post are the property of their respective owners)
Follow @nrjperera - Roshan Jerad Perera