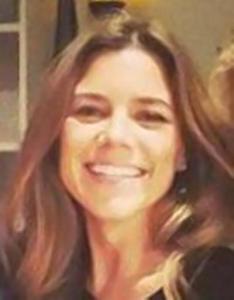 Kate Steinle
SF Gate: The suspect arrested on suspicion of murder in the shooting death of Kate Steinle on San Francisco's Pier 14 Wednesday had a rap sheet of seven felonies, was deported five times, and in March was released from San Francisco Jail despite immigration authorities asking that he be held, officials said Friday.
The San Francisco Sheriff's Department, though, has said it will no longer comply with requested immigration holds in many cases, including those based solely on allegations a person is in the country illegally.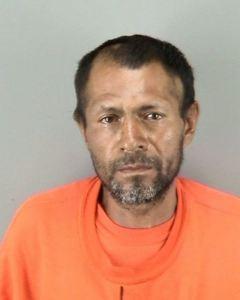 Illegal and professional criminal Sanchez
On March 26, U.S. Immigration and Customs Enforcement officers turned 45-year-old Francisco Sanchez over to San Francisco police on an outstanding drug warrant and requested that they be notified before his release, so federal officers could take him into custody.
Sheriff's deputies, though, released Sanchez without notifying immigration authorities, and Sanchez was released, said Virginia Kice, a spokeswoman for U.S. Immigration and Customs Enforcement.
On Wednesday morning, Sanchez was arrested about a mile south of Pier 14 in the shooting death of Steinle, 32, a San Francisco woman who was walking with her father and a family friend.
The killing, police said, appeared to be random. Steinle's father only said "there was a pop" before his daughter collapsed in front of him. He and others immediately began rendering aid to the woman before she was rushed to San Francisco General Hospital where she later died.
From the San Francisco Sheriff's Department web page: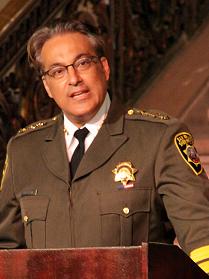 Sheriff Ross Mirkarimi
"As Sheriff, Ross remains committed to enhancing public safety in the jails, and in the communities to which ex-offenders return by developing and delivering programs designed to tackle the high recidivism rates. Sheriff Mirkarimi believes in evidence-based reentry programming that addresses stubborn barriers like unemployment, lack of housing, chronic substance abuse, and acute mental illness. "
One would think that the sheriff's priority would be protecting the public. I guess with five previous deportations and seven felonies, the good sheriff needed more evidence to hold this monster, which could have prevented this tragedy.
DCG