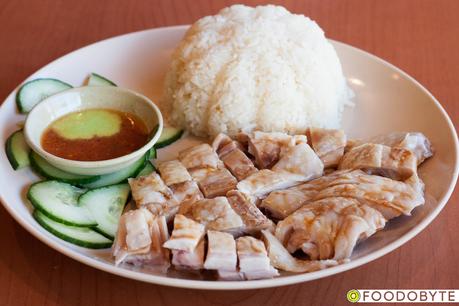 Mamalee is a Malayasian spot on West Broadway in Kitsilano, known for its boneless Hainanese Chicken. Half a chicken is $14.50; a full chicken is $26.50. Kinda pricey, I must say.
My preference for Hainanese chicken varies from time to time. On one hand, this particular cooking method showcases the true flavor of the chicken. On the other hand, it can be viewed as "bland" or "plain." Either way, Mamalee's accompanying sauce makes it a winner every time. It's a great balance of savoury and sweet… and let me tell you, it can be addictive.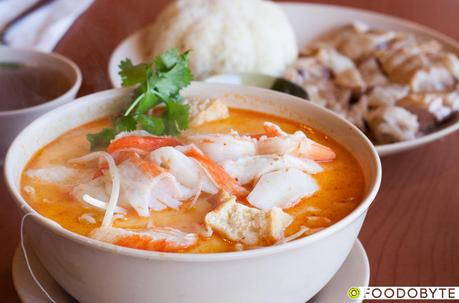 Laksa is one of my favorite Malayasian dishes. It's hard to go wrong with curry, coconut milk, and in this case, seafood ($9.95)! Yet, Mamalee completely missed the mark. It was shockingly bland. And the use of cheap imitation crab was very disappointing because 1) it tasted like nothing and 2) it composed most of the "seafood" in the dish.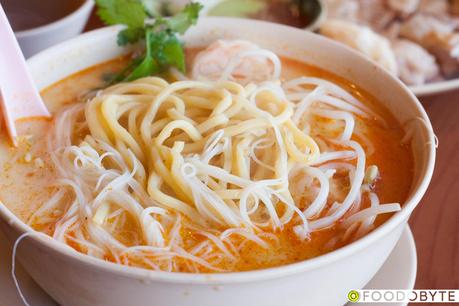 Mamalee's Laksa also used different types of noodles. I didn't like this approach because it felt like the rice noodles were leftover in the pot from cooking another dish… which I'm sure its not… but still. Hawkers Delight is better :)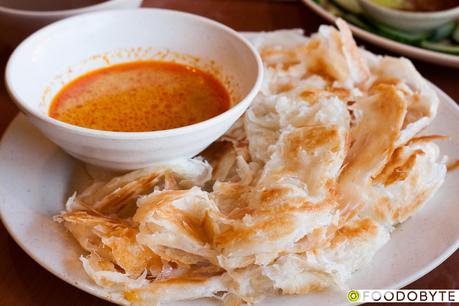 The Roti Canai ($5.95) was okay, but quite broken up. It was hard to properly dip the roti in the sauce. Kaya Malay is better :)
Final Bytes
Super long wait times
ZERO service
Only the chicken was worth eating, but still expensive
Foodobyte's Rating

to eat / to write / to recommend
---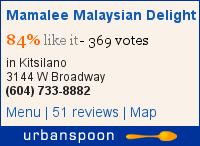 Google+

Curtis Ng