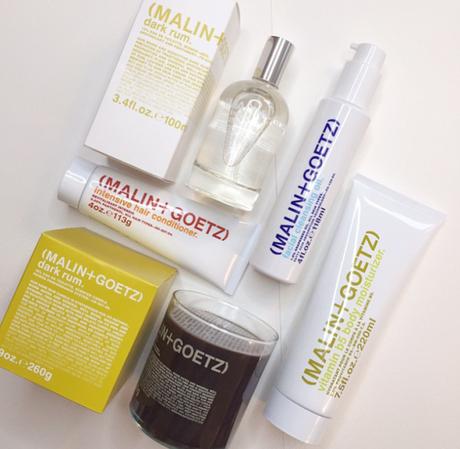 MALIN + GOETZ was launched in 2004 a family owned and run apothecary in New York and London. I got to know the brand and meet the founders while I worked in beauty at Liberty. The brand is simple to use and focus on sensitive skin.
I've been using the Facial Cleansing Oil daily for about 3 weeks and absolutely love it! It's an all in one cleansing oil including grapeseed, avocado and olive oil blended with lavender and eucalyptus, chamomile and anti-oxidants. This all ensures your skin is hydrated, calm, balanced and protected but above all clean and fresh.
My Verdict I use at night time as it's great to remove all the dirt and grime of the day plus it's a great make-up remover including stubborn mascara. I do two pumps into my palms and massage into my skin (dry skin) it glides so effortlessly and feels so luxurious so something which seems like a chore becomes a little pamper session. I start with my cheeks, nose, forehead, chin and eyes/brows last. It removes every last bit of my makeup, I use a wet flannel to remove. Pat my skin dry which feels and looks clean, soft and hydrated without any residue ready for an active serum and moisturser.
Mine was a gift however, I think it's worth its price tag due to the quality of the ingredients and results, also a very little goes a long way – take a look here 118ml £30
Secondblonde x
Filed under: bbloggers Tagged: apothecary, beauty reviews, cleansing oil, double cleanse, facial cleansing oil, malin+goetz