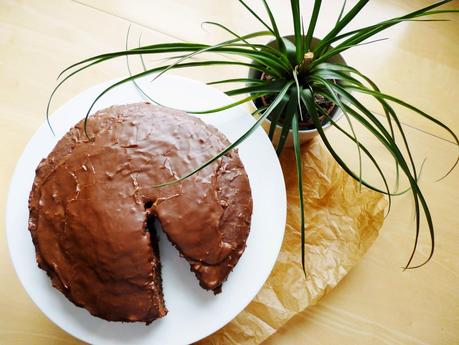 This post would have reached you sooner if I had had access to the internet for the past five days, but unfortunately my gran isn't that technologically advanced. She can't even fathom that there are more than five channels available, let alone understand how to work a computer.
As I've just implied, I recently spent time visiting with family. I went up to Liverpool, a place where I magically slip into a scouse dialect. I spent four years in Newcastle and grew up in Devon but Liverpool is apparently where my tongue feels most at home. Thankfully, just as it magically turns up, the accent disappears as soon as I cross the Merseyside border.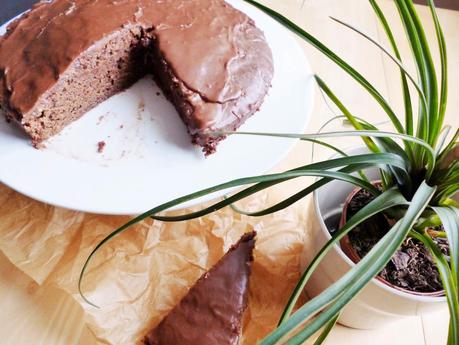 Before I went on my trip I made this moist and chocolatey Malibu & Coca-Cola Cake. Craig at The Usual Saucepans is hosting my challenge,
Baking With Spirit
, this month; he asked us to reinvent a classic. My classic drink is Malibu and coke; if I'm not on the wine, this is what I go for. When I remembered Nigella Lawson's
How To Be A Domestic Goddess
contains a Coca-Cola Cake, I knew exactly what I was going to do. The cake has a hint of
je ne sais quoi
(from the coke) and a hint of Malibu, but otherwise it's just a very moist chocolate cake. What's not to love?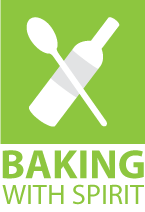 I adapted the recipe somewhat because on a previous attempt to make the original I ended up with a more pudding-like consistency than cake. As you can see, my alterations were quite successful.
Ingredients

For the cake:
200g Plain Flour
250g Caster Sugar
1 Tsp Baking Powder
2 Medium Eggs
75mL Malibu
75mL Milk
1 Tsp Vanilla Extract
125g Butter
2 Tbsp Cocoa Powder
100mL Coca-Cola
For the icing:
225g Icing Sugar
30g Butter
3 Tbsp Coca-Cola
1 Tbsp Cocoa Powder
1 Tsp Vanilla Extract
Recipe
Preheat the oven to 180C and line a springform tin with foil (to prevent leakage). Grease the foil, making sure you get into the corners.
For the cake, melt the butter in a saucepan over a low heat, then stir in the cocoa powder and Coca-Cola. 
Allow to cool, then beat in the egg, Malibu, vanilla extract and milk. 
Sift the flour into a mixing bowl and stir the sugar and baking powder into it.
Make a well in the middle of the flour mixture, and pour the butter mixture into it.
Gently fold the ingredients together using a wooden spoon, ensuring that all the dry ingredients are scraped from the bottom and mixed in well.
Pour the batter into the springform tin, then bake in the oven for 40 minutes, or until a skewer comes out clean.
Meanwhile, sift the icing sugar into a mixing bowl.
Melt the butter for the icing over a low heat, then stir in the Coca-Cola and cocoa powder. 
Stir the vanilla extract into the butter mixture.
Pour the butter mixture into the icing sugar, and beat well to ensure that there are no lumps. The icing will be a bit runny, but will set after it has been poured onto the (cooled) cake.