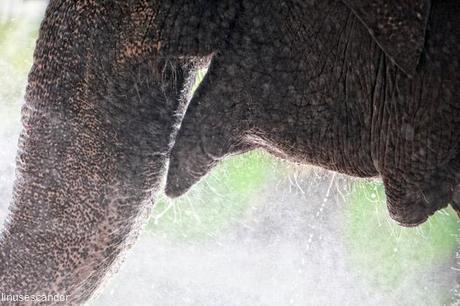 Mali gets a refreshing bath from her long-time handler John Chua inside the Manila Zoo on July 20, 2013. 
Singer-songwriter Paul McCartney of the legendary Beatles was reported to have sent a letter to President Benigno S. Aquino III asking him to end the 'suffering' of the zoo's lone elephant and let her enjoy retirement in a sanctuary in Thailand.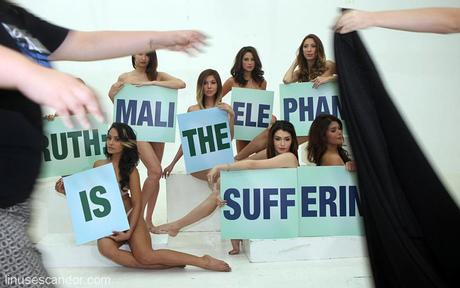 Top models and entertainers pose provocatively at a studio in Makati City to highlight their call for authorities to free "Mali" the elephant from its solitary confinement at the Manila Zoo, February 5, 2013.