HISTORY
We booked this trip 5 months ago. Of all the destination that were on sale, I've convinced my colleagues that we should go to Kuala Lumpur! Why? Simply because I wanted to visit Lake Titiwangsa! Haha if you follow me on twitter, every time a JLC – Bea or Sam – Toni movie is being shown in Cinema One, I always watched it even I've seen the movie 156468463 times! Haha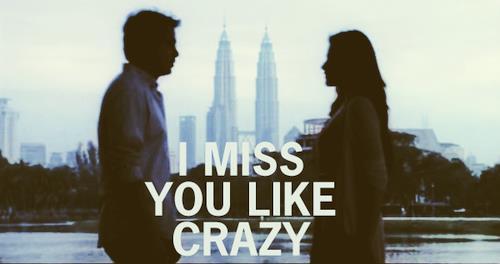 Of all the JLC – Bea movies, this is my favorite! And this scene made me want to go to Kuala Lumpur!
BUDGET MATTERS
But come January, I already set my mind that I won't able to come with them! (Galing ano? Kung sino nag-aya sya di nakasama!

) I am very vocal about the budget issue, and I know it's my fault because I didn't prepare for it! But thanks to the travel gods! Exactly March 1, a fund went down to heavens straight to the palm of my hands! Haha see never lose hope ang peg! No, but seriously, I didn't expect the good deed! So the next morning I immediately prepared our itinerary.
WHERE TO GO
I am thankful that I have a very masunurin and just go with flow  travel buddies for this trip! I like it when I'm the one who makes the itinerary be responsible for it! Though medyo pressure sa group na ito, taas ng expection kasi

Our original plan is 3 days in KL and 3 days in SG. And since we can't find a cheap flight going to Singapore, the only choice would be a night train or a 6 hours bus ride. Good thing  I stumble over
Melo's blog
and saw Malacca, I became curious and thought that the place would be a great "stop-over" to our SG road trip. With that this became our final itinerary;
March 14 – 16 Kuala Lumpur
March 16 – 17 Malacca
March 17 – 19 Singapore
WHERE TO STAY
When deciding where to stay became our topic in our Kuala LumPOOR chat room, the word hotel was never mentioned in all the conversation! Good thing! Because staying in hostel would be cheaper! Yohooo! And thanks to Robx, who will do a month long backpacking trip in Malaysia then, he gave me a lot of  hostels to choose from!
THE CHALLENGE
6 days, 3 cities, 10 thousand pesos… Epic FAIL or epic WIN?

__________________
So that's a wrap of my intro for this uber ka-duper long series that hopefully I'll get to finish this month! Wish me luck! Hehe
Watch out for upcoming my KL Series:
Where to Stay: Step-Inn Guesthouse
KL in 1 1/2 days
LRT / KL Transit
Terminal Bersepadu Selatan