Searching the web for methods on how to make money will return a high volume of guides on how to go about doing it. If you've never dipped your feet into the world of making money online, this can be very intimidating. Luckily, if you're someone who enjoys writing and feels they are good at it, there's good news for you.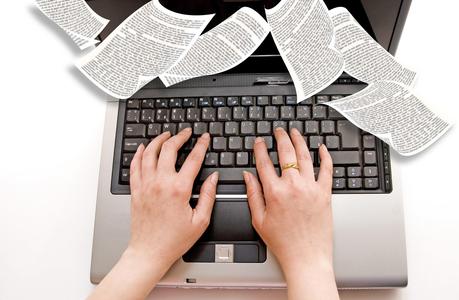 When it comes to writing, there are many avenues for earning a notable wage online simply by writing. There are the more known methods of blogging and eBook writing but the lesser-known world of article writing as well.
In the world of Internet marketing content is king. Not just any spun, machine written content either but high quality, hand written content that will keep a reader engaged and offer them value. Due to the importance articles many entrepreneurs will pay top dollar for hand written content. Finding such jobs is easy as well with websites like ProBlogger.com/jobs, idealessay.net/, Freelancer and oDesk all being some examples.
But perhaps article writing isn't for you so let's dive into each specific avenue of writing for money online.
Blogging
Blogging is a great way to earn money online and can even turn into a full-time job. There are two different methods to follow here: blogging for someone else, and blogging for yourself. Landing a blogging job at a highly trafficked website like Engadget can earn you a sizeable income.
On the other hand, you can start your own blog, which can earn you, in theory, an infinite amount of money. Of course, starting your own blog isn't easy and you'll have to treat it like a legitimate business with marketing, accounting and managing.
eBooks
Much like blogging, eBooks is something you can tackle yourself or for another person. However, when it comes to eBooks writing for yourself is a much more profitable venue that is more satisfying as well. Though eBooks can arguably be the most profitable of all, they take a bit more work than simply writing a blog or article as you're essentially writing a full-fledged book.
After you've got your content, it's only a matter of publishing it on a platform like Amazon and doing your marketing. If you have a hit, making a million dollars from your eBooks isn't an unheard of occurrence.
Article Writing
Finally, there is article writing. Though this avenue of making money online may seem quite a bit like blogging, it's a bit different. Blogging will usually have your name attached to your content and will usually be a much more casual writing style. Article writing, however, is much more formal and informative than a simple blog. Often times you will be tasked with writing articles about topics you've never heard of before. To be a good article writer you must adapt and research the topic until you've become a pro.
Article writing is most likely the easiest way to get your feet wet when it comes to making money online. There are many outlets to find article-writing jobs as mentioned above such as ProBlogger.net/jobs and http://idealessay.net/. There are also online job repositories such as oDesk and Freelancer that will have entrepreneurs posting requests for articles on a daily basis. When first starting out, it's best to check out each and get a feel for what's expected in the world of article writing.