Eeeeeeee! So, I'm going to be volunteering at MakeUp Show Live in London on October 6th with BeautyXYZee and a load of girls and guys from Mink!! Learning and working at the same time? Yes please.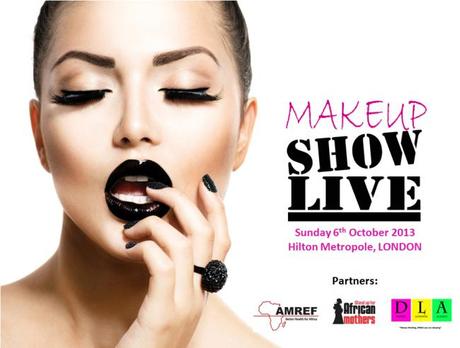 MakeUp Show Live is like a beauty expo which has a whole load of seminars and masterclasses which help to teach normal everyday women how to look fabulous and feel good as well as some more advanced stuff and networking opportunities for those who want to take it a step further and get into the MakeUp game. There are celebrity guests including new York based AJ Crimson who has a brand new make up line out with BB creams that actually match the skin of women of colour, Lisa Mafia ('Memba I told ya?) and loads of others who are yet to be confirmed.
In addition to the seminars there are opportunities to meet and greet the stars, a champagne reception for VIP ticket holders AND an exhibition where you can splash your cash on the newest cosmetics.
On top of that, there's also a style studio, for make overs, live demo's from the industries experts and trend reports and forecasters fresh from LFW. PLUS a skin clinic with Dr Diane Kieth, a Harley Street Practitioner, who'll be giving away free (pricey) treatments and giving private skin consultations.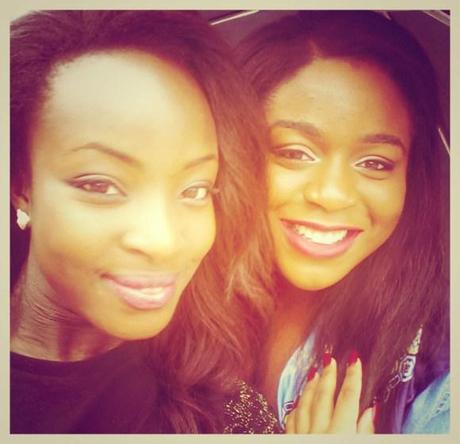 Myself and BeautyXYZee taking selfies at Trafalgar Square on our way to the meeting.
Sunday October 6th – 11am | 7pm
If you can, get yourself a ticket. It'll be a really insightful day!
Tickets start from £20.
I'm just going to go scream and  jump up and down!!
Facebook | Twitter | Youtube | Tickets 
Lauren*