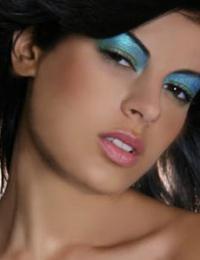 Every summer we do our best to get a brilliant sun kissed skin. And the best way you can enhance the beauty of your bronze skin is by choosing the right makeup. Basically, the makeup steps for bronze skin are the same as usually, the only things that differ are the tones and the textures used, which should be more translucent in order to avoid overloading the skin. Following a few easy tips and tricks your bronze skin will look amazing and radiant.
When choosing the right makeup for bronze skin you need to pay attention to several details such as your skin complexion, the color of your eyes, and the outfit. Avoid too strong colors and iridescent shades if you have too many skin imperfections, like wrinkles, acne or dark circles, as these colors will only accentuate them. Choose metallic colored eyeshadows. Red-fuchsia lipsticks are the best choices if you want to emphasize a bronze skin.
Bronze powder
The secret of emphasizing your beautiful bronze skin stands in one product: the bronze powder. Easy to apply, the bronze powder accentuates just how it should be a sun kissed skin. You can choose a shimmery silky one, or a matte one, depending on the effect you are looking for. Also, make sure the powder matches your skin tone as if you choose too dark shades you will only look unnatural. For a perfect application use a big brush. Apply it using a brush starting from the T-zone, and going up to the cheekbones.
Blush
Enhance the beauty of your look by choosing a bright blush. From pink to apricot, make sure you pick a blush that matches your bronze skin complexion. Apply the blush as a final step, after the bronze powder, using a blush brush for an even application. You can use a blush palette, and apply darker shades on the cheekbones, and lighter colors on the highest point of your cheekbones. Try to choose a blush that matches your skin tone for a natural look. For a healthy glowing skin, you can also try a bronze-toned blush.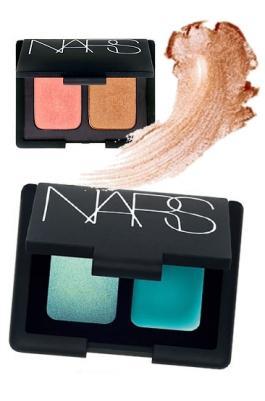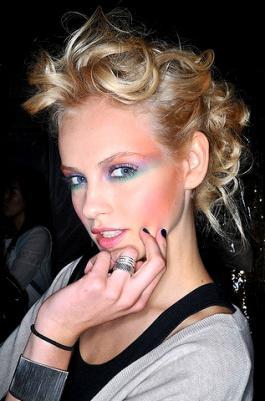 Eyes
Illuminate your look using shimmery and metallic colored eyeshadows. Opt for soft colors such as pale pink and coral. Your eyes should be accentuated through makeup, and they must match to your sun kissed skin. Use a darker eyeshadow on the outer corner of the eye, and a lighter one in the inner corners. For a night out enhance the beauty of your eyes using a brown or black eyeliner, and a waterproof mascara to elongate and add volume to your eyelashes.
Glossy lips
A shimmery lip gloss that gives the illusion of fuller lips is a total must-have during the sunny summer days. Choose it in yummy colors, like cherry red, apricot or chocolate. Make sure you buy a nourishing gloss for your lips as the sun keeps them dry. When applying the lip gloss you should smile so you apply it evenly.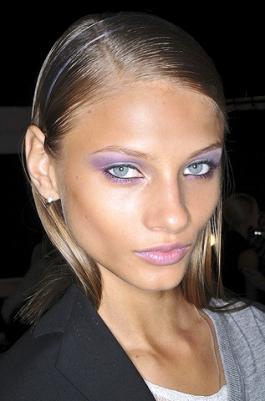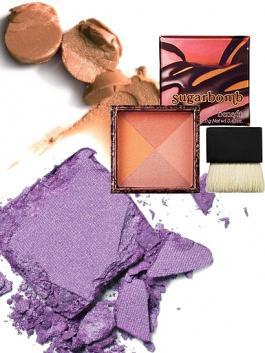 During the hot summer days, the sun, the heat, and other aggressive external factors dehydrate and damage the skin. Therefore, it is important to take care of our skin every day by removing makeup and applying a nourishing cream. This way, our skin will get the necessary energy to keep a beautiful, glowing bronze.
Use highlighters to add a natural bronze to your skin tone. You can find them in different varieties such as creams, powder or beaded. Apply the highlighter to the bridge of the nose, above the cheekbones and upper lip, around the eyes.
If you are using a foundation, choose a water-based one that matches your skin complexion.