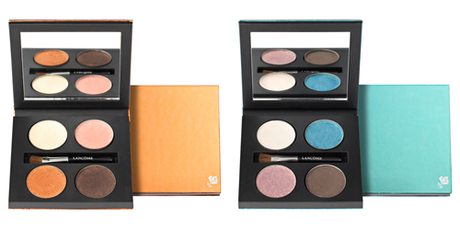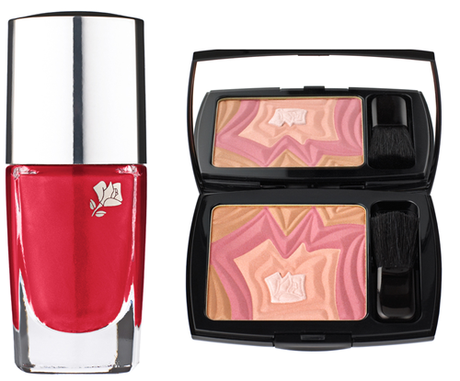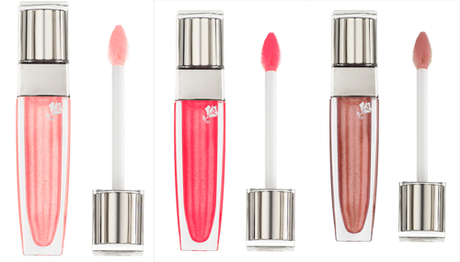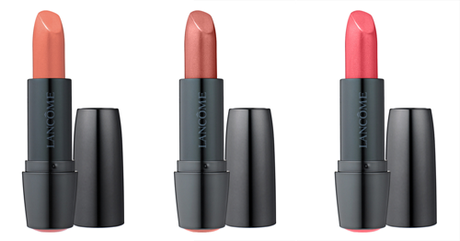 Lancome Desert Rose Subtle Shimmering Blush
in Island Horizon
Lancome Color Design Eye Shadow Quad Heat Wave
Colours include Beige, Peachy Keen, Copper and Dark Brown
Lancome Colour Design Eye Shadow Quad Molten Shore
Colors include Flower, Turquoise Blue, Violet Heat and Lava
Le Vernis
 in  Sarong
Colour Fever Gloss,
Paradise Peach – Soft peach with golden shimmer
Heatstroke – Spiced pink-y taupe with silver flecks
Hibis-Kiss – Bright sparkle pink
Colour Design Lipstick ,
Coral Goddess- sheen pale peach
Hot Nights – bright sparkle pink
Femme-Fire – Medium pink sparkl
Artliner Waterproof, Precision Point Eyeliner,
Scorched – Brown with gold sparkle
Beach Gen -metallic teal
Aroma Blue,
Revitalizing Body Treatment Fragrance. A burst of well-being in a Vivifying Body Freshness, filled with Mineral extracts. The ginger essence meets blossoming peony for a Deep feeling of inner-strength and Vibrant sensuality.
Hypnose Drama Waterproof,
Instant Full Body Volume Mascara
Star Bronzer Long Lasting Bronzing Powder,
Sheer silky-light powder which delivers a natural sun-kissed glow in any season. Exceptional light-reflecting pigments ensure a radiant, tanned makeup result. Smooth and comfortable texture blends effortlessly and evenly into the skin. Skin feels silky soft and even toned.
01 Lumière
02 Solaire
03 Riche
Le Stylo Waterproof Long Lasting Eye Liner,
Noir – Deep black
Fumee – Smokey colonial grey
Minuit – Deep navy
Cafe – Deep chocolate brown
Bronze – Deep brown-ish bronze
Prune – Deep plum-y purple