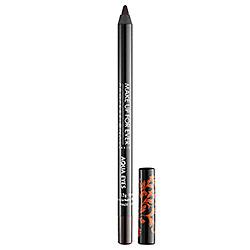 An award-winning, waterproof, smudge-proof, and fade-proof eyeliner that doubles as a vibrant eye shadow.
Now available in a rich brown, matte-finish formula, this bestselling eyeliner has become a favorite among all women who fear the dreaded raccoon eyes. Formulated to glide on effortlessly and withstand the most extreme conditions, it stays put on eyelids without melting for precise application and intense color throughout the day.
The La Bohème Collection comes beautifully wrapped in limited-edition packaging. Aqua Eyes is available in extensive range of 25 vibrant shades. Fun Fact: Dany Sanz originally created this product for performers of water ballet.