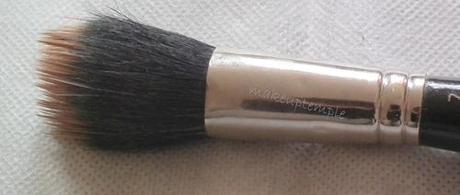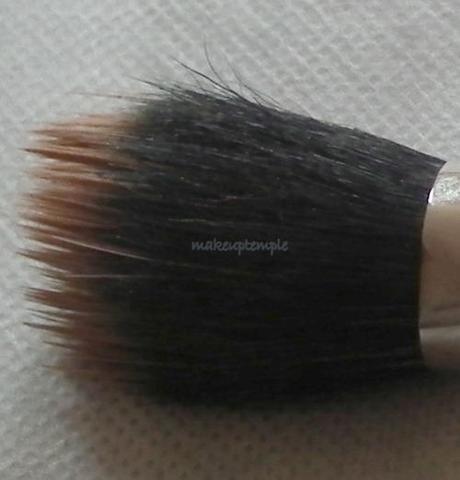 This is MAC's large duo fibre brush,
It is used for foundations, loose powders, mineral primers, any liquid or loose products.
Before I start to use beauty blender I actually used this brush a lot, I do still use it time to time , when I am bored with using my other brushes
I used it with highly pigmented blushes, loose powders  bronzers, loose blushes
MAC 187 duo fibre brush is not gonna give you a high coverage with your foundations,
I really do not like this brush on foundation applications because it is like a wet sponge, you use more foundation than you suppose to use , to get your look
this brush is like eating my foundation

it leaves bristles on my face, which i hate to collect bristles on my face after i finish my makeup
It is good for loose bronzers and other loose products, but MAC 187 and I are not best of buddies.
If you are looking for cheap alternatives, I already mentioned them on my 2 previous posts on MAC and Sigma Brush review,
MAC's duo fibre brush leaves marks on my face so I have to do patchwork with another brush
But if you are an airbrush fan go for it , I do like high coverage and this brush does not help me with that.
But as I told you before I prefer to use it for other products…