A very specific trend among students and career seekers has emerged in recent years that's quite difficult to ignore. More and more, people are gravitating toward the manufacturing of technology as a field of employment. This can be attributed in large part to trends within the industry itself. The technology and manufacturing industries are quickly gaining both momentum and relevancy thanks to emerging tech like micro molding and 3D printing. Career-seekers are learning to work with their hands again in ways that haven't been seen in years. Make no mistake; the "maker revolution" has officially begun.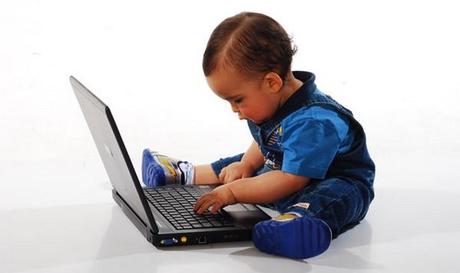 Emerging Technologies
Companies that manufacture technology are seeing a boom due to a great increase in looking towards the future for inspiration. Manufacturing businesses have had to anticipate the needs that enterprises will have in the future to survive instead of focusing on what those companies might think they need in the present. This way of thinking has sparked a great deal of innovation, which itself has led to highly skilled and intelligent people flocking to the industry like never before. Macro molding and 3D printing are just two of many examples of technologies that have gained prominence in recent years due in large part to their future potential for industry-wide application.
The materials used in manufacturing have continued to evolve, as well. More and more applications are using products like carbon fibers and exotic alloys. Those types of materials need hard working, educated individuals to properly utilize.
Forward Thinking
There is perhaps no better example for the "maker revolution" than one high school in Wisconsin. In an effort to offset the costs of their vocational manufacturing program and to prove the value in such an education, Eleva-Strum Central High School turned their program into a homegrown business. Students use school equipment and resources to make various parts that are then sold to paying customers. The results are clear: the program has not only been able to pay for itself, student interest has solidly risen to the point where potential candidates for the program need to be interviewed like they would for an industry job. The program is actually creating a new desire among students to gravitate towards a particular trade that many had written off long ago. It is also proving that there is value in not just educating the current work force but the future work force, as well.
Projections
Companies that are able to recognize these industry trends and take advantage of these advancements will no doubt continue to both attract valuable new workers and continue to thrive. It's the companies that continue to use the current method of thinking that will fail to attract the talented individuals that are increasingly more and more difficult to obtain. Those same companies will have a harder time competing in the industry on both a local and global level without a drastic change in strategy.
Innovation has always been one very important key to success, and the manufacturing and technology industries are certainly no exception. Those companies that are able to recognize trends and correctly anticipate the future needs of the marketplace will no doubt attract talented individuals who will enable them to succeed for years to come. There is no longer any room for the "same old" way of thinking. Both students and laborers are getting excited about the manufacturing industry again for a very good reason.
Kay Ackerman is a self-proclaimed tech geek who spends most of her time researching and writing about business, personal finance, and emerging technology. She contributes to www.technected.com and you can also find her on Twitter.