As some of you may know True Blood has been having fans vote on their favorite moments of the previous seasons. This week moments poll happens to be about your favorite 'maker' moments of seasons past.
Your choices this week to vote on include:(1) Bill introduces Jessica to Tru Blood (2) Eric comes to save Godric (3)Bill and Lorena's dark past (4) Eric shares a moment with Pam and (5)Talbot chides Russell. Now, you all know who I would personally vote for because the Eric/Godric and Eric/Pam relationship(s) have given us some of the best moments of True Blood.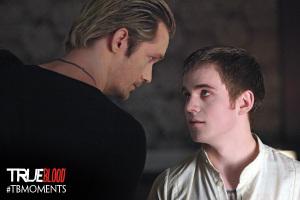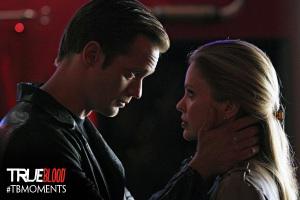 So what are waiting for Eric fans, head on over to True Blood's Facebook page and cast a vote for your favorite moment!! Well, go on!!!