From the beautiful River Thames to the pleasant Trafalgar square, from the magnificent Buckingham Palace, Hyde Park, and Big Ben to other countless fascinating attractions, London has a unique and distinct charm in every element.
From the very first moment when you land over here, seeing with the bird's eye view of London Eye and Big Ben, you will get the glimpse of what an amazing city it is.
Big Ben, Buckingham Palace, Westminster Abbey, St. Paul's Cathedral; all these are the famous landmarks of London symbolizing England's rich history and heritage and also stands for the affluence and might of the Britsih Empire. In short, it is a place full of character, an ethnic or traditional melting pot which is still quintessentially British.
So, if you are planning a holiday to some most happening and diverse cities of the world, then plan a trip to London, a city where you will find multiculturalism at its best.

When talking about the accommodation in London, you will find the best-in-class hotels offering excellent hospitality services to its guest. Sign-up to Corinthia Hotels, a leading luxury hotel chain spread over different parts of the world, and make your holidays wonderful.
Corinthia Hotels often referred as the leading craftsmen of hospitality, passion, precision, valuing authenticity and understanding everything that it serves and facilitates. Each of its hotels & resorts is created distinctly to tribute the cultural traditions and local architecture.
Take a look at the Corinthia Hotel London, what makes this hotel so special-
About The Hotel!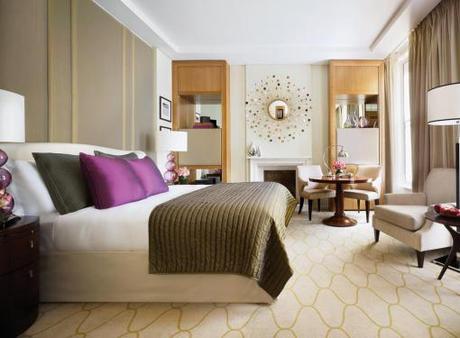 Rated amongst the finest hotels in the city, the Corinthia Hotel London combines heritage and grandeur with ultra-modern freshness. It is splendid hotel featuring world-class amenities and convenient location offering great accessibility to all major attractions of the city.
The Hotel Features-
294 elegantly designed with modern amenities guestrooms, out of which 7 are luxurious penthouses and 40 deluxe suites
A beautiful garden lounge designed in a stylish Al fresco setting
World-class restaurants namely Massimo Resturant – serving contemporary Italian cuisine,  The Cyrstal Moon Lounge – for all-day dining and The Northhall – for contemporary British delicacies
ESPA Life, an award-winning spa longe serving healthy food & drinks, 17 treatment pods,
Modern bars – Bassoon (a contemporary bar to delight your senses), the Northhall Bar, Massimo Bar (an Italian-style bar),  Crystal Moon Lounge and The Garden Lounge
Grand Ballroom, 6 meeting rooms, business center, etc., are other facilities of this hotel

Top Things To Do In London!
London Museums
from modern to old-master arts, London is known for offering the culture-vulture proliferation of each art form. The National Gallery, Saatchi Gallery, Science Museum, National History Museum are some of the must-visit museums of the city.
London Attractions

With so many must-visit sights, London is considered to be the most attractive city in the world. VisitChurchill's War Rooms, wander & wonder at the famous Westminster Abbey, explore the iconic sight – Big Ben, tour in The House of Lords And The House Of Commons, London's attractions are simply amazing.
London Shopping
Enjoy grand departmental stores of Harvey Nichols, Selfridges, Liberty Fortune & Mason and Harrods, shopping in London is simply wow.
---
Make your trip to London Worth-memorable and pocket-friendly just by availing Corinthia Hotels voucher codes.