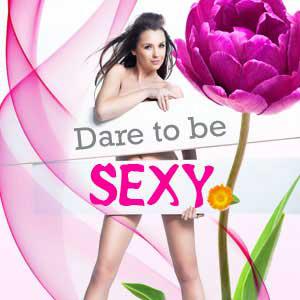 Out With the Store Bought Perfume, and In With the New; an Economical Way to Scent Yourself Designer   OR   A New View on Perfume
We as ladies are stuck in quite a delightful predicament.  There are aspects of being a woman that are really fun and enticing.  We look amazing in anything or nothing for that matter.  We get to doll ourselves up with makeup and accessories, and best of all; we get to scent ourselves gorgeous!  But, this all becomes quite costly, and the price tag for these items is pretty steep.
Perfume has been deemed as one of the necessities that a woman uses every day.  I know personally, even if I don't have time to put on any makeup, I still have time to apply
perfume.  In fact, I keep a solid perfume in my purse for scenting emergencies, a spray perfume in my car because you never know, and a plethora of perfumes in my medicine cabinet and linen closet because this is where my collection live.
A girl can never have enough.  Why do we do it?  We like to change our signature scents.  This can all vary due to our mood, the season, an even the ensemble we are wearing that day.
So, needless to say, perfumes are one of the hardest items to hit the pocketbook.  From high end retail stores to local shops, some perfumes can reach upwards of a hundred dollar bill ya'll.  So, let us get economical and explore the inexpensive trade of making homemade perfume.
Here is a massively long list of items that you need before we get started: Base, Body Safe Fragrance Oil, and Container.
That's it!
To replicate your own designer perfume the first step is to figure out which kind of perfume you would like to make.  Your options today are between a solid perfume and a misting perfume.  They are both super duper easy, so the choice is up to you.
Once you have this figured out, the next step is a doozy.   You have so many wonderful dupes to select from, it may be a battle.  Once you are ready, take a deep breath, and
click on the link below.  This is going to take you to the designer duplication chart where we have all of the designer dupes listed and their retail counter parts name.  I love this chart… it is super nifty!
http://www.naturesgardencandles.com/mas_assets/pdf/dupes.pdf
Okay, so let us recap.  At this point we have our base selected, our scent, and respectively depending on which kind of perfume you selected, you will already know which
container you need.  Now, it is time to get creative!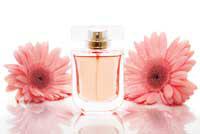 For a perfume spray: 
Body Safe Fragrance Oil
Fine mist sprayer
Shake the Odor Eliminator.  Pour
1 cup of this into a glass pouring container.
Add 1/4 ounce of body safe fragrance oil.  Stir.
Slowly pour the mixture into your bottle.  Add a spray cap.  Voila!
Attention:  Our odor eliminator base is cloudy in appearance; not clear.
For a solid perfume: 
Lip Balm Base
Body Safe Fragrance Oil
Containers
Mica (optional)
Melt the lip balm.  Add a few
drops of body safe fragrance oil.
Stir.  Slowly pour the mixture into your container.  Optional- Sprinkle
Mica on top.  Allow to cool at room
temperature.  Cap.  Beautiful!
Nicole (Corporate Manager Natures Garden)
www.naturesgardencandles.com