Spring season has already arrived and this is the best time to plan a trip to some amazing travel destination. Spring is the best time to explore tranquil places, where you can relax and spend quality time with your loved ones.
If you live in the UK and planning a vacation this spring season then Lanzarote is a perfect destination. Lanzarote is an island that soothes your senses with amazing sceneries and stunning beaches.
Warm volcanic air and distinctly beautiful landscapes indeed make Lanzarote a perfect sprint holiday destination.
While you plan a vacation in Lanzarote, make sure you choose Dream Place Hotel's excellent accommodation services. Dream Place Hotels is a leading hospitality chain offering an exquisite selection of accommodation option in Lanzarote and Tenerife. Each holiday resort of Dream Places Hotels is exclusively designed to make your vacations relaxing and comfortable.
Let's take a look that Lanzarote's holiday resort-
How About Holidaying At Gran Castillo Tagoro?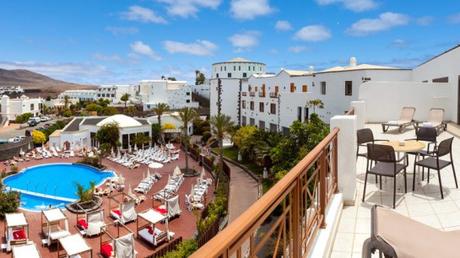 A perfect holiday destination in Lanzarote, the Gran Castillo Tagoro Hotel and Resort is a five-star luxury accommodation property set within the close proximity of the beautiful beaches in the Canaries. Playa de Papagayo, Playa Dorada, Playa de la Mulata and Playa de Flamingo are some of the breathtaking nature reserves located nearby.
Perfect for family and fun, at Gran Castillo Tagoro, you will enjoy some wildly interesting activities such as-
Entertainment shows. End your day on great note enjoying various entertainment shows filled with the excitement of fantastic musical and dance performances
Balinese Beds.  Lie down and relax by the poolside on the Balinese-style beds, enjoy refreshing cocktails, fruit juice, and other refreshments.
5D Cinema. An amazing experience to shake your senses up where you'll completely get immersed in the fascinating 5D world and feel every aspect of the film.
Accommodation Facilities-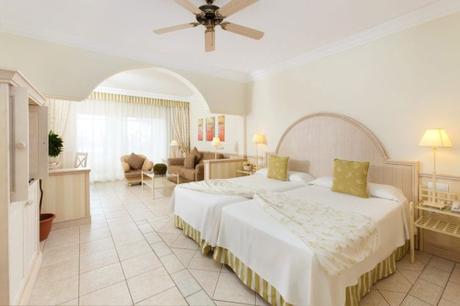 At Gran Castillo Tagoro, find room for every family. With varied different options to choose, the design, ambiance and the sheer space found in each room is truly unbeatable. You can choose-
Superior double room- Super spacious suit with integrated lounge area and huge bathroom with jet shower & bathtub
Superior double room with ocean view-  Spacious double room with an integrated sitting area and huge terrace offering stunning ocean views
Merlin kid's room- Let your kids enjoy their holidays to the fullest and let them discover the magic of Merlin over here
Family Duplex 2 Bedrooms – An eye-catching and unique duplex rooms designed with the modern urban feel
Other Facilities-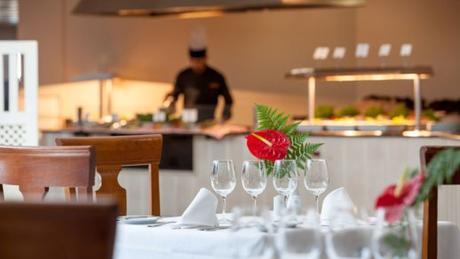 Petit Spa. A place meant for your little to enjoy relaxing treatments and beauty services
Vitanova Spa. A paradise of relaxation, beauty, and wellness offering excellent spa treatments to make you feel wonderful, both in body and mind
La Casada (snack bar), Castillo (salon lounge bar) and Sports Bar, fascinating spaces to enjoy refreshing moments
Guang Zhou (for exquisite Asian Cusine), Las Coloradas (enjoy delicious cuisine by the poolside), Sansofe Restaurant (for an unforgettable candlelit supper) and Portofino Restaurant (for exquisite Italian flavors)
Don't let your kids feel like left out, as Gran Castillo Tagoro offers-
Kid's Castleland!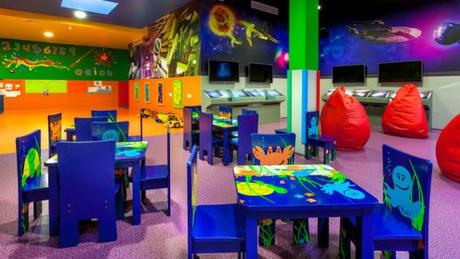 Let your little ones experience amazing adventures of a lifetime at Kid's Castleland, a magical land for kids to enjoy their vacations in Lanzarote to the fullest. Kid's Castleland comprises of-
Kids Club Camelot. a place to enjoy magical fun and entertainment at the ball pool,  interactive corner, mini football pitch and craftwork area
Baby Club. You can leave you littlest one safe, happy & well cared over here in the hands of creche staff
Children's Playground. Park live with 100% enjoyment; swings, slides, monkey bars, climbing frame, seesaw and a bouncy castle.
Dragon Pool. Let your kids enjoy non-stop aquatic adventures with pirate ship, fountains and water slides over here
So, hopefully, by now you must have got an idea that why planning a vacation to this exotic place in Lanzarote is perfect this spring holiday season.
You can make your booking at this Gran Castillo Tagaro, money-valued and budgeted by availing Dream Place Hotels voucher codes.