Sponsored review 
What's gorgeous makeup, without the perfect canvas? I've never really stopped looking for the perfect coverage because of blemish scars from my teenage years still leave me feeling insecure. When Coco Blanc reached out to me, I had to do my research; because I'll be honest...I haven't heard of them before. But I should have, because I was greeted with rave reviews and vlogs about this wildly popular beauty brand.
Plus, how can anyone resist this gorgeous monochrome packaging?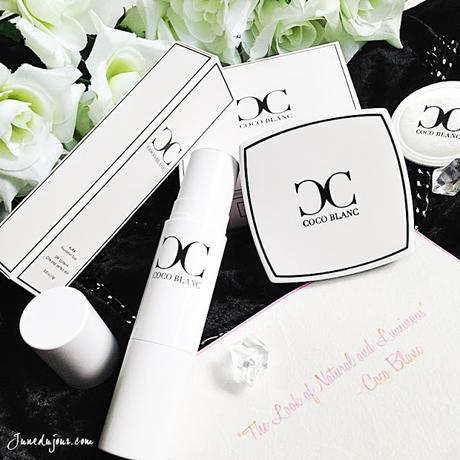 I've actually never used a foundation stick since I'm a traditional kinda girl, but the 
Cocoblanc AURA Foundation Stick ($39) 
has got me hooked. 
 The stick comes with foundation with an inbuilt primer (that white spot in the middle) which will prep and hydrate skin while providing coverage. Imbued with 
vitamin E to heal and smoothen acne and scar, vitamin C for whitening as well as SPF 50 to protect against any sun damage too!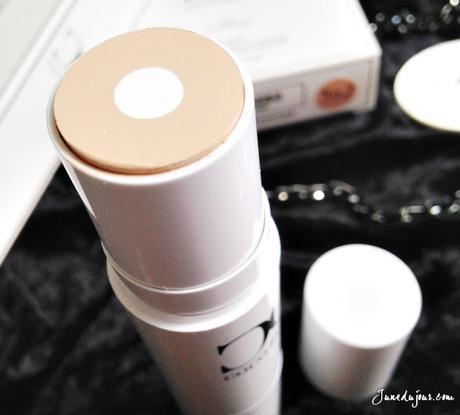 #21 for light and bright Asian skin tone, for a fairer skin tones or to brightening tone.
#23 natural beige is suitable fore medium, yellow and tan skin tone.
I found the CC foundation stick very creamy but without that tacky after feel that some products leave me feeling. It smoothens out on skin pretty easily, almost melding into my own face like a second skin. I like that it helps to smoothen out my dry lines and crevices around my nasio-labial.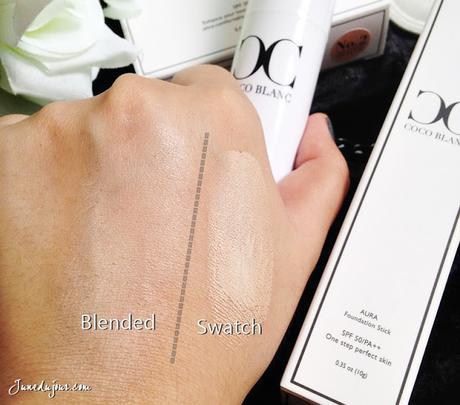 One thing I love about it is that the application is so easy, simply run the the stick directly on to the face in broad strokes on the forehead, cheeks, nose and chin. The stick also comes with a nifty angle-cut kabuki brush that has dense 
0.05mm brush 
bristles to effectively blend out the product.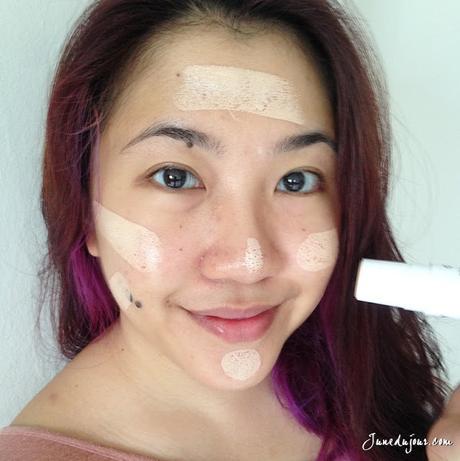 And here is the before and after application results, and I'll let them speak for itself! Unlike some other foundation stick which I have tried before, the Coco Blanc CC Foundation stick feels quite lightweight on skin, doesn't move when I use the brush to blend out. The coverage I'd say is medium-high, with a majority of my flaws concealed in one layer. My face is also a tad lighter because #21 is abit fairer than my actual skintone, but when blended out it looks seamless on my face, giving it some degree of 
luminosity
.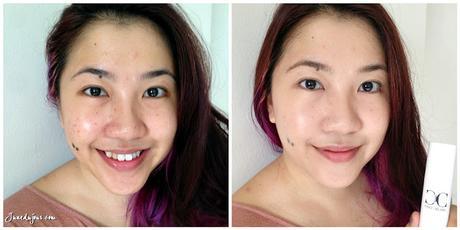 After my base is set, I'm using the Cocoblanc AURA CC Pressed Powder ($35). It promises to resurface and perfect to your skin, while adding a touch of natural luminance without caking up even when you perspire. Using a special technology called Lipo light radiance from Italy, the powder is able to make each shade suit with generally all skin tones. Available in 3 shades:


Shade no.1 - 

Blanc

 Luminous Winter Dewy Look
Shade no.2 - Nude Champagne Spring Dewy Look 
Shade no.3 - Pink And Summer Look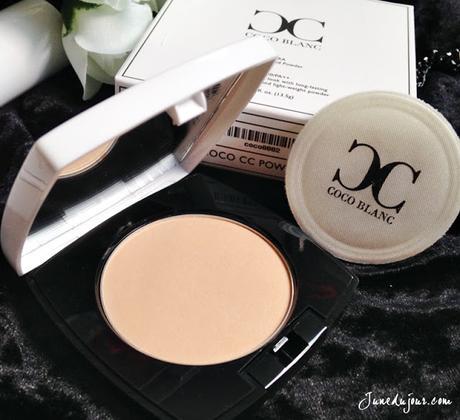 I decided to go for Nude Champagne because of its peachy undertones, because argh you can see just how hideous my complexion is with uneven skin pigmentation, pimples and blemish scars. The best thing about this is that it carries minute glitter particles to illuminate and brighten the complexion. Although it comes with a puff, I prefer using my powder brush to pick the finely milled powder to buff my face.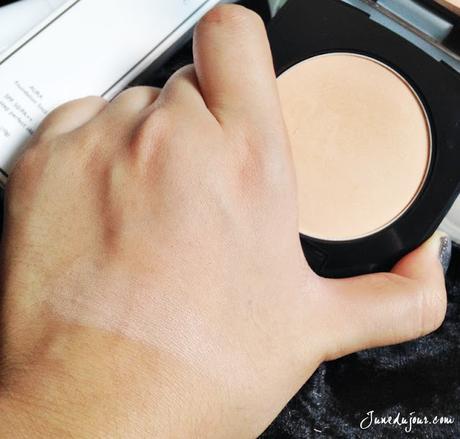 I found the powder very flattering on skin, and if it balanced out the slightly fairer foundation applied prior to my actual skintone. Using it to set my base was great, because not just did it mattify the finish, but also concealed the enlarged pores around my nose area pretty well. Very easy to build on without caking up my face, so major plus points! And despite a long day outdoors, the powder was quite effective at keeping shine at bay; only observed mild oiliness on my T-zone about 5-6 hours later.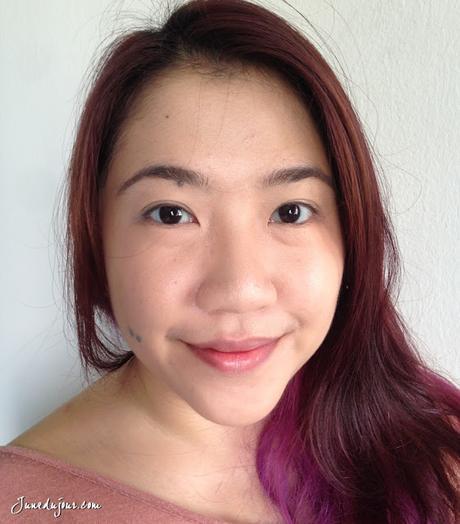 No need for any editing when your face looks flawless!
The Coco Blanc AURA Foundation Stick and  AURA CC Pressed Powder is currently retailing on the website or via watsapp (

65 9427 2177). Do give them a follow on social media to stay updated on the latest news and promotions!
Website | Facebook | Instagram