Hey Friends!
Alright, is there anyone else out there that REFUSES to think about back to school stuff.  I am still in peak SUMMER MODE :-)
And to go along with my denial of it already being AUGUST, I wanted to post some of the loveliest summer outdoor swings, hammock and landscape ideas!
I think this is brilliant!!!  I could sit around that fireplace for hours and just swing away :-)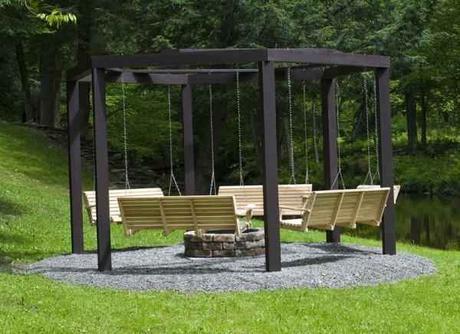 What do you think of this treehouse/hammock arrangement!?  I think it looks like a lot of fun :-)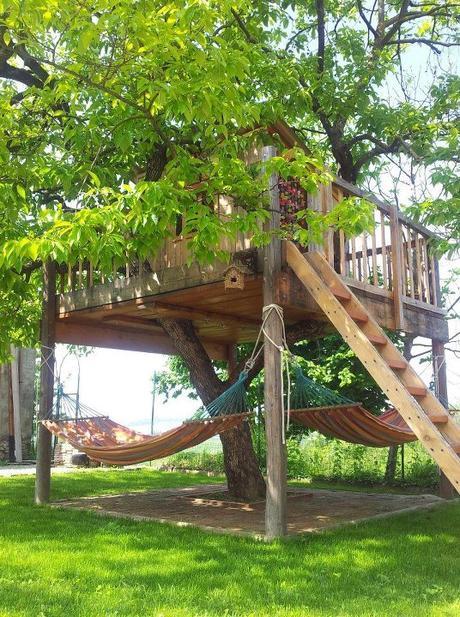 You can add some hanging lights to make the perfect little area for your hammock.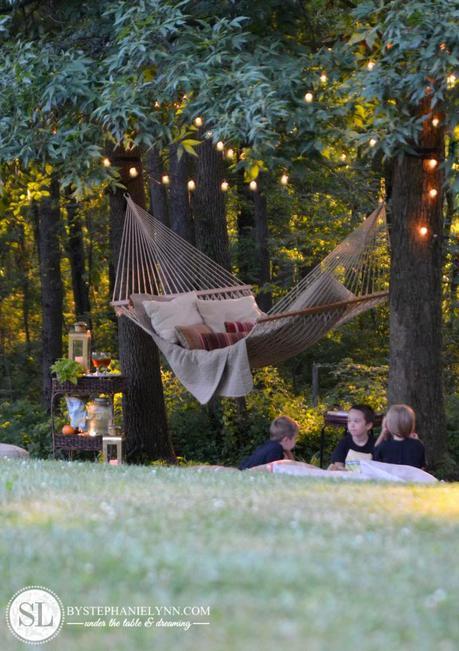 Even adding some smaller twinkle or clear
Christmas
lights really add ambiance.  It almost looks magical :-)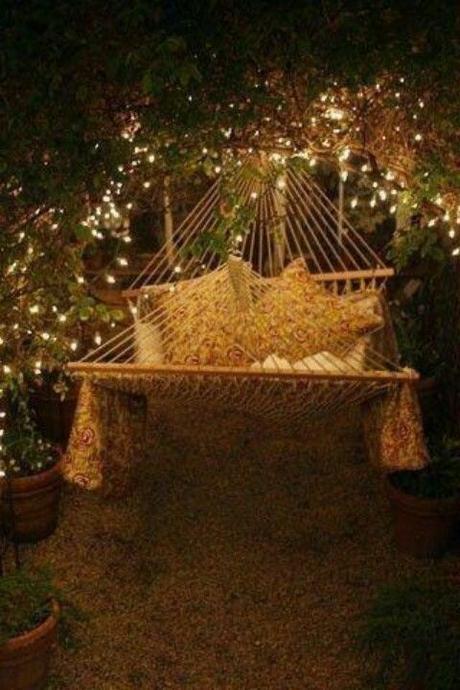 This fireplace/hammock area looks so relaxing!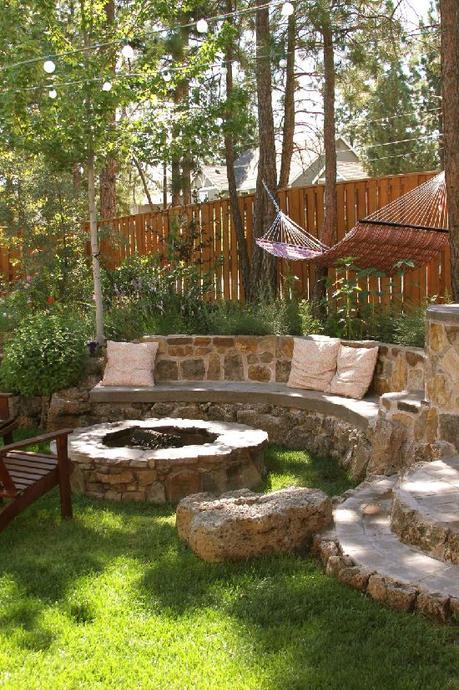 And then we have the uber creative "free pallet" design people!  I love it!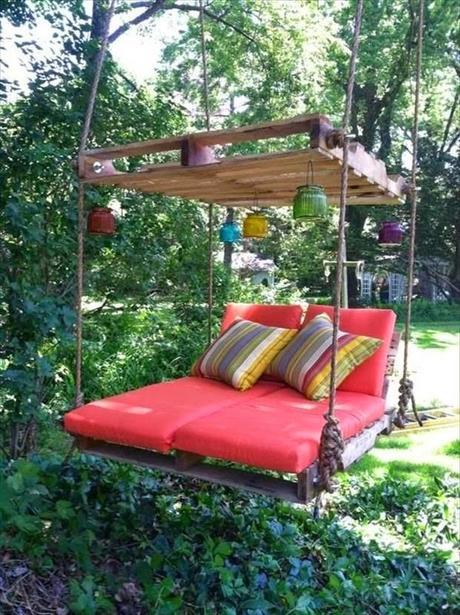 What a place to escape too!  I am sure the view is beautiful and you could just read in the shade for the whole afternoon.  (because you don't have any responsibility/kids/housework or anything like that keeping you from having to work - right? wink wink)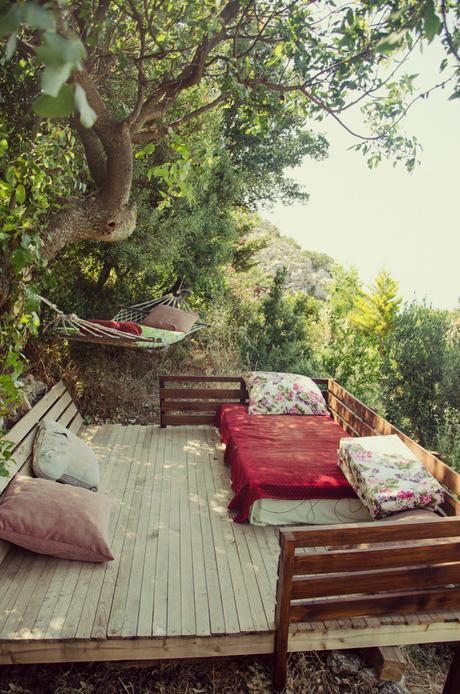 I bought this 
XXL Hand Woven Hammock
 last June and LOVE LOVE it!  It's absolutely the best and my kids enjoy it as much as us adults do.  It's big and can actually hold 4 people. (If you wanted - hee,hee)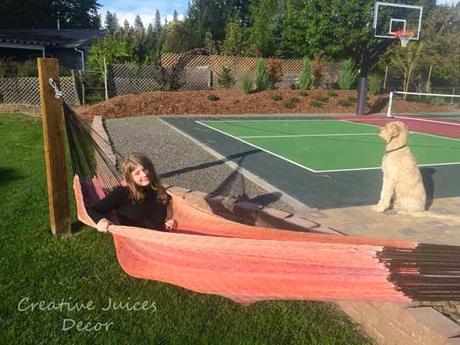 As you can see, next to our hammock is an outdoor sports pickleball court but you can easily get creative and make your OWN backyard games!  I love this simple tic tac toe design :-)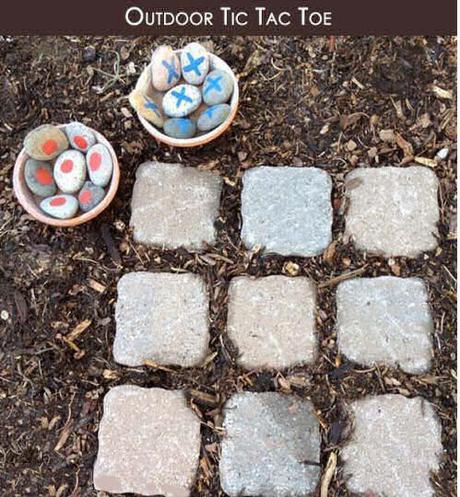 I'm not sure where to buy round black and white markers but making a checkers pad would be REALLY easy with colored landscape tiles :-)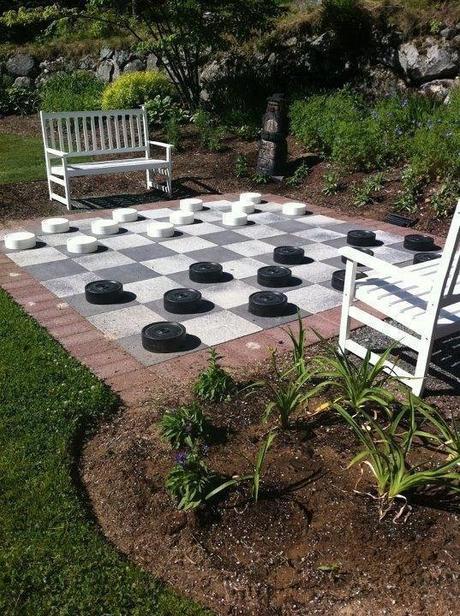 This outdoor CHESS game area is simply fantastic! (or obviously, for those not as interested in chess, you can play hop scotch - ha!)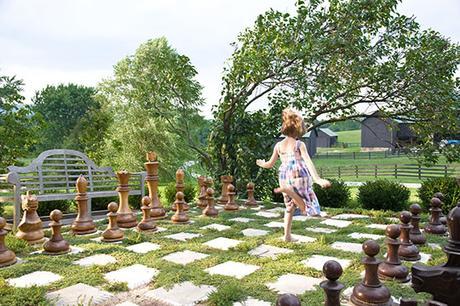 traditional home
There you have it my friends!  Hopefully lots of fun inspiration to get your creative juices flowing! Have a great week :-)
Don't miss out on Selina's home decor tips and inspirations - Sign up to receive her once a week post :-)
Enter your email address:
Delivered by
FeedBurner
amazon affiliate links
If you enjoyed this post, you can click the blue SHARE TO FACEBOOK button below :-) I'd appreciate it! You can also head over to WWW.CREATIVEJUICESDECOR.COM and sit back, relax, grab your cup of coffee and check out my other DESIGNER SECRETS and FUN CRAFTS on my blog. (Thanks my friends!)