Have you ever recalled the funny and silly things you do to make your baby happy and laughed at yourself? Everybody love babies because they are so innocent and full of life and being around them makes us happy too. But every time, we may not find your baby in a good mood and cheering them up is a real challenge. You never know what will amuse them so you have to do almost anything and everything from jumping on the bed to rolling on the floor and even dancing to make them smile. After all these when the kids finally smile, the silly activities we do to cheer seems so worthwhile.
My nephew comes over to my house on every weekend with his parents and we spend a lovely time together. He is just two years old now and he is the reason my weekends are full of fun and happiness. He is learning new things everyday and his curiosity to know things by touching them, feeling them really amuses me. All through the day he would either crawl or wobble trying to balance himself and walk around the house. He makes funny gestures and sounds every now and then and laughs for no reason. These small things about him makes me love him more and more each day, he is such an adorable baby.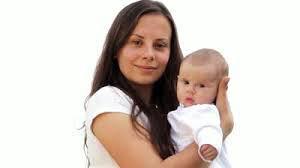 He loves when I hold him in my arms throw him up in he air and catch him back. He doesn't love sitting at a place for too long and is always ready to do some mischief. This is reason why, I have to come up with new ideas in every 15-20 minutes to make him happy. He will watch cartoons provided I stand near the television and imitate them. He loves sitting on his rocking chair while I narrate him stories from "The Jungle Book" and "Aesop's Fables". He dances to the tunes of all the songs that I play on my phone and loves when I clap my hands along with it. When I tickle him during his shower, he giggles and splashes water all around. Most of the time during the day, he is active and in a mood to play. But there are times when he won't stop crying. This happens mainly when he wets his pants or is hungry and at night when he goes to sleep.
This is why we should always take care that our babies are not hungry and the food that they are eating are enough to fill their tummy for few hours. They should also be made to drink enough water that will help them in digestion. Children wet their pants often and it is a hard to keep on changing their pants at regular intervals. Hence we should use good diaper like Pampers, that has great absorbing power and leakage control so that the baby's skin remains soft and healthy for a long time. A good diaper will make sure that our babies are dry and comfortable. No matter whether they jump, run or sleep, with Pampers, there is nothing to worry about  leakage or frequent wetting. Nothing make parents happier than seeing their kids sleep peacefully at night and waking up in the morning with a cute smile.
Image: 1