In this era where a smartphones have become necessity rather than being just a status symbol, it is easy to spot many people sporting one. Apple, Samsung and HTC are the major players in the smartphone market in India. With a rise in general income level of the country, people are now ready to spend anything between 20k to 40k for a smartphone. But it is very necessary that you make the best use of your smartphone. One such way is by installing important apps which will be help you utilize your phone's potential to the fullest. You can get your tasks done with ease and timeliness.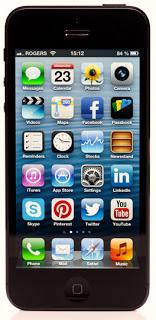 Today we will talk about the following categories of iPhone apps
Banking apps

Educational apps
Gaming apps
There are a variety of iPhone banking apps that are developed to fulfill diverse banking needs of the people. Such apps are useful when you are unable to go down to the branch to get your transactions executed or to register a complaint or a service request. Banking apps have advanced security and functionality. You can conduct transactions like balance enquiry, online fund transactions, locating an ATM and deposit checks with iPhone banking apps. This will definitely make your life easy at the touch of a button.
Moving on to the next category of apps. There are the best educational iPhone apps for kids available in the market. Educational apps are student friendly and are equipped with advanced features keeping in mind the academics as well as the needs of the students. Interactive platform will definitely help children understand the concept better and learn quicker.
What can be better means of entertainment than gaming? iPhone games apps are compatible with iPad as well. High density and quality 2D and 3D games are now available to suit everyone's pocket. The iPhone games development team consists of experts having thorough knowledge of iPhone OS. The team constantly strives to match market demand and produce quality gaming apps for the customers. These apps are approved on the app store because they are designed as per the Apple guidelines.
So go ahead and get some of the useful apps on your iPhone and enjoy the convenience offered by technology!