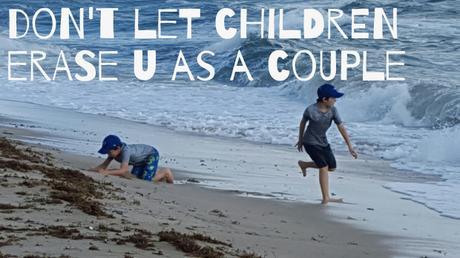 Relationships can be suffocated if parents become so child-focused that they forget about being a couple. The "US" of being a couple should not be erased. The US is the third entity of every couple that requires care & nurturing
When couples come to see me I will use a prop to demonstrate there is an US, not just 2 individuals. It's important to recognize the US needs to grow & breathe. It's more than the sum of it's parts.
Get a babysitter & go out twice a month to remember who you are as a couple. Don't give up your sex life because you are exhausted. Make time to talk & share without every conversation about your children.
Stay curious & interested in each other.
I ask my couples when was the last time you had fun & they look at each other & dredge up some memory 2,3 or 4 months ago. This is unacceptable. While fun as a family matters so does fun as a couple.
I have moved this blog to my website: therapy ideas.net please subscribe there. The current new blog post is Marriage, Secrets & Unfinished Business from Childhood.
You can follow me on instagram & twitter: @rhodaoncouples (The picture above was my very first instagram picture)
I also have 16 podcast episodes available on my website from my show: What Healthy Couples Know that You Don't. It's available on both iTunes & Stitcher. Podcasts are audio blogs that can be played in the car or while exercising by downloading a podcast app on your phone.