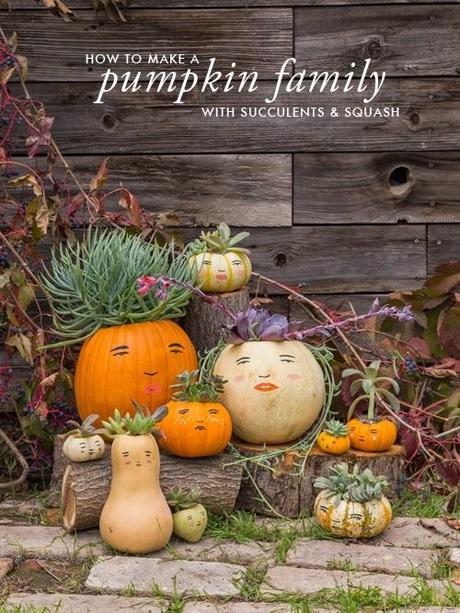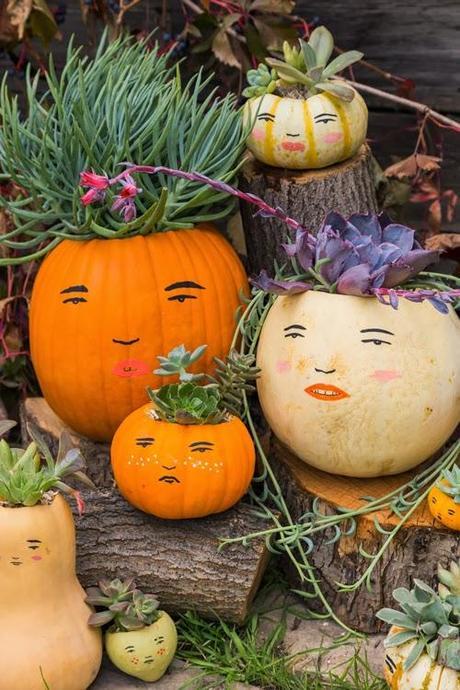 In the spirit of my Halloween decorating philosophy, I will be providing you a few tutorials on how to create a lovely Halloween. First up, a pumpkin family. Are you dying from cuteness overload yet? I nearly did as we shot this. It's too much. I teamed up with the succulent expert Cassidy Tuttle of Succulents and Sunshine (a blog all about succulents. She even has an ebook!) and illustrator of the most adorable faces, Michelle Christensen of My Little Belleville to bring you the world's cutest pumpkin family. Succulents as hair and paint as face. I die. AND, Michelle made you some templates so you can recreate her faces. Score!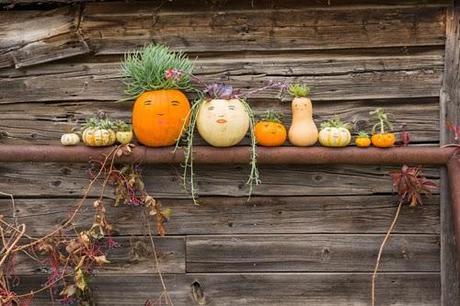 You will need: light colored pumpkins (I found that white works the best), acrylic paints (black and red and white are all you really need), fine paint brush, knife, template (download here), pencil, a variety of succulents, rocks for succulents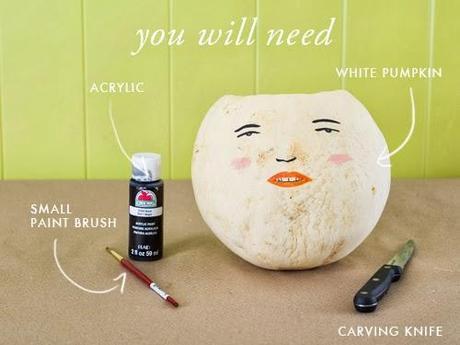 Step 1: Carve out the top. You won't need it so feel free to discard.  Step 2: Scoop out the seeds. Step 3: You can trace the faces onto the pumpkin by positioning the template where you want the face and then pressing hard with a pen or pencil.  OR step 4: You can use pins or toothpicks to transfer the image onto the pumpkin. OR step 5: Use the template as a stencil and cut it out and paint over with your brush. Step 6: Paint in the lines with your acrylic paints. Step 7: Die of cuteness overload. Step 8: Put some rocks into the pumpkin and insert your succulents. Try a few in the head or just one larger succulent.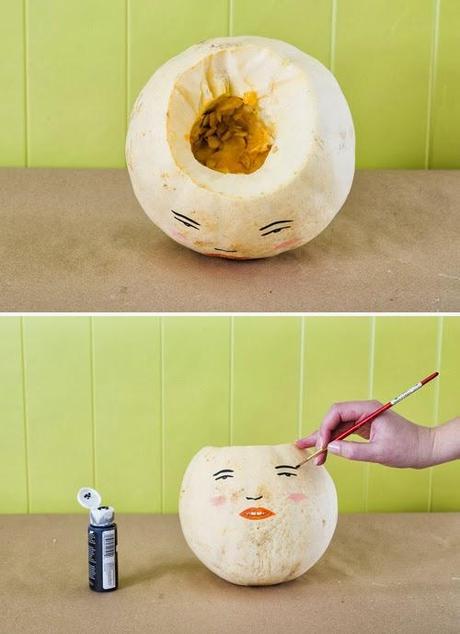 I mean...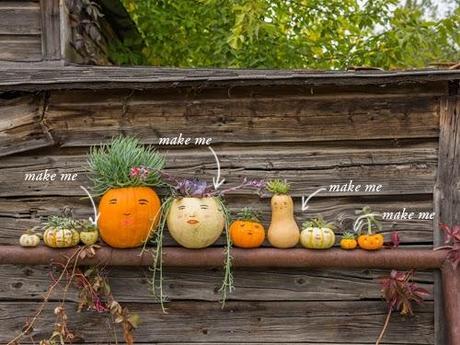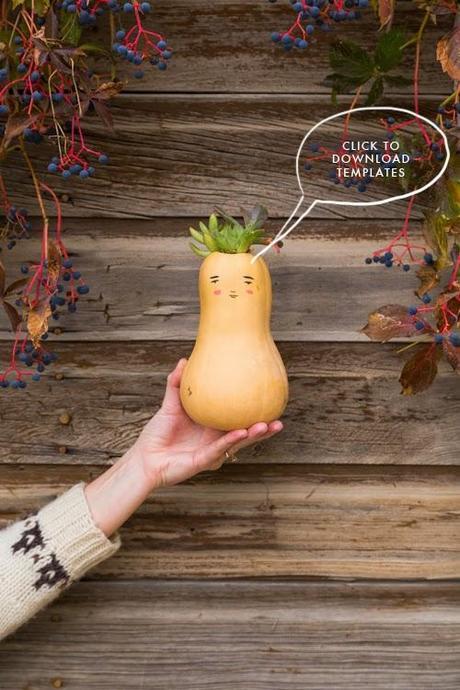 Dying right? Stay tuned for some more ideas!
photography by Cassidy Tuttle of Succulents and Sunshine illustration by Michelle Christensen of My Little Belleville (check out her adorable shop!) assistant: Audrey Ellsworth art direction and crafting: moi