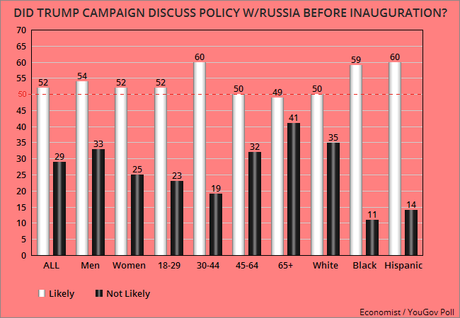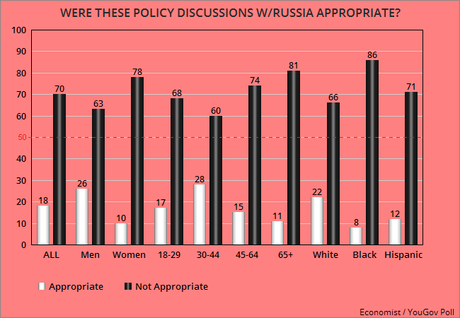 Yesterday, I posted about how many different polls show the public wants to see an independent investigation into Trump's ties with Russia. This recent poll shows why.
A majority of Americans (52% to 29%) think the Trump campaign has discussions with Russian government officials over U.S. policy before Trump's inauguration. And an even bigger majority (70% to 18%) believe those discussions were at least inappropriate.
Trump may have thought this scandal would die down and go away, but that's not happening. Americans want to know the truth about Trump's ties to Russia. It's time for a nonpartisan investigation to find that truth.
The charts were made from information in a new Economist / YouGov Poll -- done between March 26th and 28th of a random national sample of 1,500 adults (including 1,271 registered voters), with a margin of error of 3.1 points.