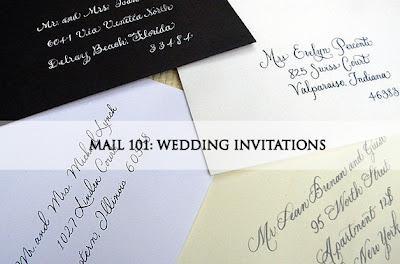 When it comes to mailing your wedding invitations there can be lot's of questions. Today's blog will attempt to demystify the mailing process and give you the information you'll need to be the super savvy bride you already are. 
When to send out the invites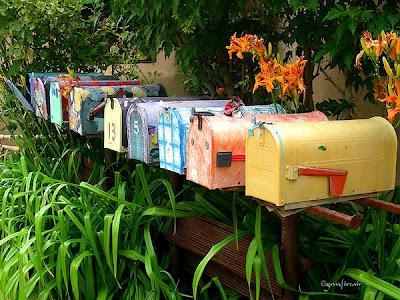 image from flicker
Plan to send out your invitations about six to eight weeks before your "I do" date. This gives guests plenty of time to organize their calender and make any travel arrangements necessary.

The Addresses Rules
When writing addresses make sure you spell out the entire word. For example write Rocky Knob Lane not Rocky Knob Ln. 
Same rule applies to city and states. Here's another example: Chicago, Illinois (yay) Chicago, IL (nay). 
House numbers smaller then 20 should be spelled out.
The same rules got for the return address. Return addresses should be found on the back flap of the envelopes. 
The Post Office 
Bring a completed invitation set to the post office and have it weighed, make sure you have the reply card and envelope weighed to make sure you do not over or under pay for postage. You've put so much time in making what you are putting inside the envelope pretty and perfect it only makes sense the outside should be just as gorgeous.  While at the post office you can look through the stamps they have on hand or check out
usps.com
for more options. You can also visit
zazzle.com
to create a custom stamp. For more thoughts on stamps check a blog post that went up a few months back.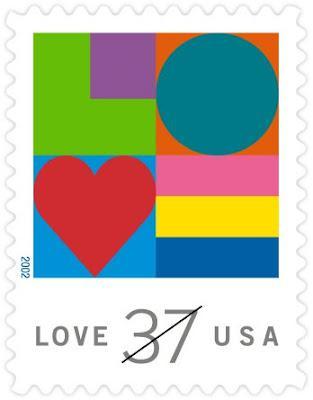 image from the USPS
Hand-Canceling
When you mail something a letter it gets put through a machine stamps a bar code on the envelop. During this process the letter may come out a little scuffed and beat up and well it gets ugly. You don't want that happening to your very pretty well thought-out wedding invitations. By hand-canceling you keep them out of the machines so instead of the bar code printed on the bottom only the stamp will be marked.
Hopefully this cleared up some of your questions. Here is a helpful link from USPS on mailing wedding invites. Have a wonderful week!