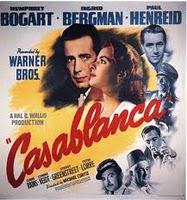 A couple of tired-eying line guys tie us up in the congested cargo port of Casablanca."Where's Rick's?" we yell, visibly making the line guys even more tired. We're not the first foreign fools to refer to the 1942 movie, and we're also not the first to forget that Casablanca existed long before Humphrey Bogart, and has existed long since.
In 2004 a brave woman from Oregon named Kathy Kriger moved to Casablanca and opened the only Rick's Café in town. I'm sure it attracts many a foolish foreigner who come from afar to sing along with Sam. Well, if Kathy can stand it, so can they, or something like that.
We're only here for a day; we'll leave in the late afternoon. The town curves around the port like a cupped hand. An impressive mosque stands on the edge and I'd love to go see it. Unfortunately there's no time. I'd also love to go see the 1930 Sacre Coeur Cathedral or the more recently built Notre Dame de Lourdes; two massive churches smack in the middle of Islamic Morocco.
Maybe some other time. Maybe not…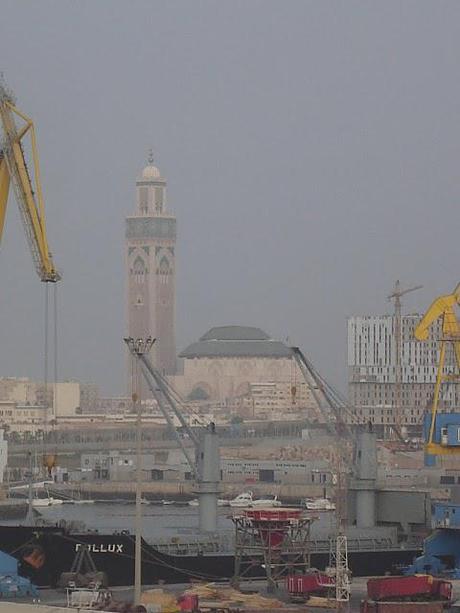 An impressive mosque close to the port of Casablanca, Morocco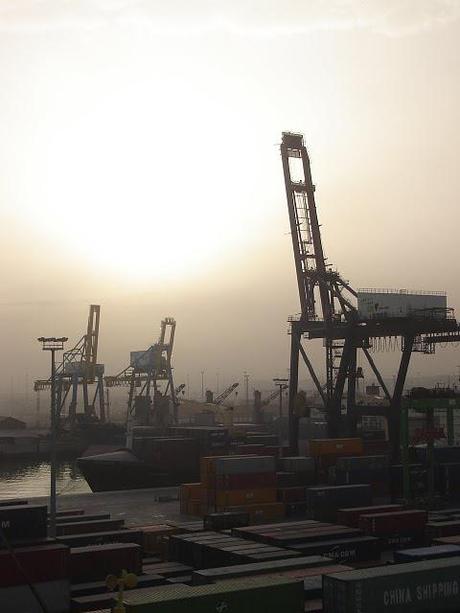 Casablanca, Morocco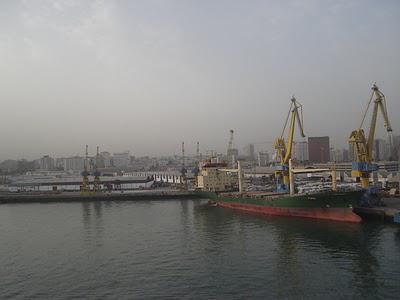 Casablanca, Morocco