Just last Friday Japan had a quake early in our morning of about a 7 and today, at about 4:50 am EST, they had a 7.1.  This one didn't even bother our futures traders and it came after the Nikkei was closed and just after the Japanese Government announced a 50% increase in the size of the evacuation zone, from 20Km to 30Km, but still well short of the US's warning of 50Km and even shorter of other nations who have expanded their evacuation zone to – JAPAN.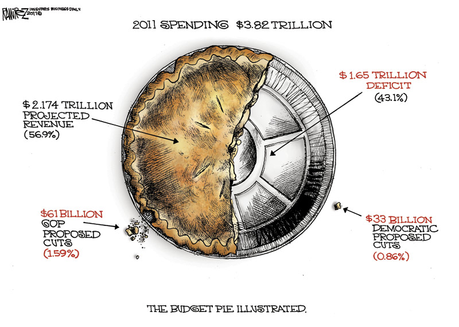 The above chart from the WSJ gives us a daily reactor status at Fukushima and I asked Members this weekend how long they thought it would be before Japanese currency, the third most circulated currency in the World, began showing traces of radioactivity.  My biggest fear for the markets is that the Dollar will make a strong comeback and trash the relative value of stocks and commodities.  
Now that we have a budget deal (such as it is) – with Europe still in turmoil and Japan's currency going into melt-down – what is going to keep the Buck down?
U.S. Retail sales for March were strong – doesn't that mean there's a demand for the Dollar?  Oil prices are at record highs – oil trades in Dollars – doesn't that mean there is demand for Dollars?  The US stock market is enjoying the fastest rise in its history – US stocks are traded in Dollars – where is the demand?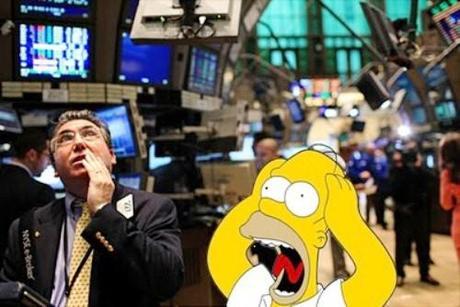 Clearly something is wrong somewhere in this chain.  Perhaps, as Barron's points out this weekend, it's the ulltra-low volume of the rally, volume levels that usually signal a pending market correction that instead have accompanied a 100% rise in the major indexes since March of 2009. According to Barron's: "Volume and other stats on the back of the market's bubblegum card are raising suspicion without yet handing up an indictment." 
Even as stock volume has ebbed, the business in options has been heavy. CBOE Holdings (ticker: CBOE) reported that last month that average daily volume across all products rose 3% versus the total a year earlier, including a 16% rise in index-options turnover and a 25% gain in options on exchange-traded funds. And instruments tied to the CBOE Volatility Index, or VIX, set a record, despite a steady
…