Magnifibres Brush-On False Lashes
Lengthen your own Lashes 
Works with ANY mascara .... NO glue .... NO mess .... Just major glamour!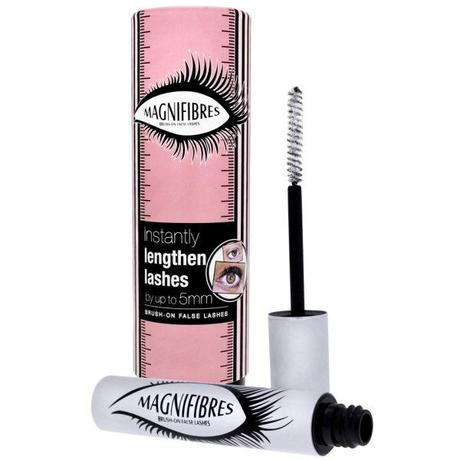 If your someone who wants long, voluminous, big lashes but dislikes the hassle of applying falsies or your having a break from your eyelash extensions then I have certainly found the product for you. So real they actually look fake!
What are Magnifibres?
Magnifibres are 100% natural brush-on fibres that are treated with a patented coating to ensure that they bind fully to your own natural lashes. They give an immediate false lash effect by giving you length and volume thats incredible. Magnifibres are very easy to apply as they stick to your own eyelashes and look very natural and all this in 3 very easy steps ...

Magnifibres
How Do I Use?
Follow these 3 easy steps ... simple!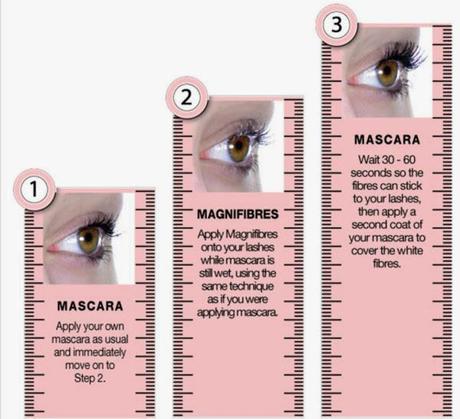 My Tips for Applying Magnifibres:-
Curl your eyelashes before you apply any mascara as this shall ensure maximum impact.

Make sure you apply the fibres in a gentle upward motion, just like you would your mascara and coat each eyelash.

Make sure you

do wait before applying your second coat of mascara otherwise the fibres shall just come off onto your mascara wand instead of staying put on the lashes.

Apply to the upper lashes only to give you a wide eyed glamorous look!

Magnifibres 
TA DAH! ..... the Results -
Now I am a huge fan of any good lash lengthening product (in case you didn't know) because as a beauty professional I always look out for great products to recommend to you and to use both professionally and personally. I have used other brush-on fibres in the past and have written blog posts about them but this one
 has impressed me the most. 
See below my 3 steps to transformed lashes ...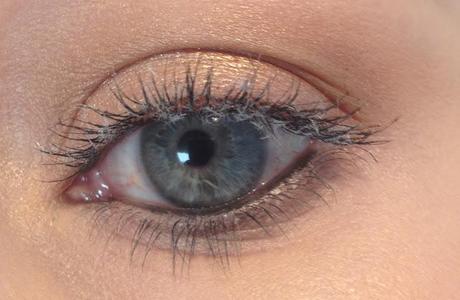 Magnifibres, close up on the lashes
The first thing I noticed when using these brush-on fibres was that there was no fall out which is a huge sigh of relief. As a contact lens wearer having fibres fall into my eyes is something I have to avoid but these are totally 100% safe to use as the fibres are so fine they just stick to each other rather than fall. You do not get that awful 'hairy-faced look' like you can get with some other fibres I have used in the past as they all tend to be black fibres, so trying to remove them all when they drop and stick to your make up is almost impossible,
 which probably results in you not using them and they sit in the back of your make up drawer.

These fine 
white
 brush-on fibres are so much more easier to see on your own lashes and look like small bits of cotton wool have got accidentally become attached to your lashes. The great thing is that you can color them with your selected mascara shade making them totally invisible and more universal.

Results using Magnifibres 
As you can see from my above pictures the results speak for themselves. My natural lashes are very fine and it has given them tons of volume without looking clumpy or like they are caked in mascara and are virtually undetectable. This is with just one coat of fibres 
also so layering them up shall create even more length and volume, just don't go too mad.
You can use these fibres on the lower lashes too but in my opinion this can be a slightly more tricky and you want your upper lashes to be the main focus as this gives you a much more natural glamorous look, thats perfect for day/night.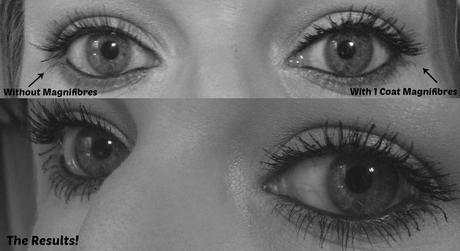 Results using Magnifibres
Being the lash addict that I am, I hate to go out without some false lashes on but after using this my lashes looked so transformed that I felt totally confident enough to let the results shine through alone and I am now hooked.
This is perfect if you are having a break from eyelash extensions or other false lashes as going 'au natural' is a daunting task as we all know, so whilst your own lashes are having a break
 they can still look fluttery and fabulous.
A BIG thumbs up...
A product so simple to use with fantastic 
results, what more could you ask for? 
This is by far the 
easiest 'instant lash 
enhancer' product that I have used as takes just seconds to apply but gives you the confidence to feel great about your look instantly. Just perfect for day or night and all ladies/gents of any age as its so natural looking it shall compliment anyone's eyelashes, so go add this to your make up bag.
Where to Buy
Priced at £21/€24.81 (3oz) available online from

Look Fantastic

with free worldwide delivery.

Visit

Magnifibres

 for more information and to order from them direct.
Have you tried Magnifibres yet?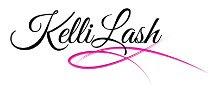 XX
*A big 'thank you' to Magnifibres for sending me this fabulous product to trial. *