HOLLYWOOD—Eugene Joseff was known as Joseff of Hollywood. It was back in the Golden Age of Hollywood that the graceful glamour and eternal enchantment of fashion jewelry was brought to life by Joseff. It was the same era when Billy Wilder directed Marilyn Monroe. The creations of Joseff back in the 30s, 40s and 50s provided Hollywood most of the jewelry used in Hollywood movies, including Marilyn Monroe, Olivia de Havilland, Ginger Rogers, Jean Harlow, Greta Garbo, Marlene Dietrich, Joan Crawford, Rita Hayworth, Elizabeth Taylor and Grace Kelly.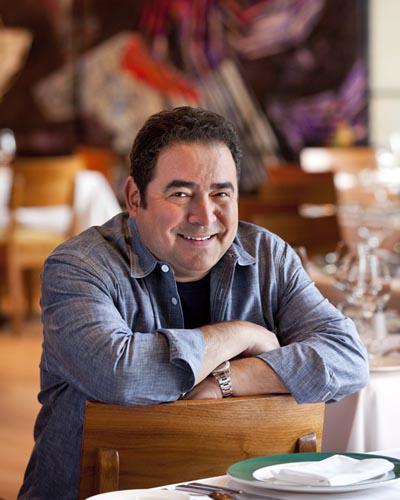 Photo Courtesy of:Facebook

His jewelry was avant-garde and known for his beautiful stones which came from Austria and Czechoslovakia. He used other materials that included special antique gold and silver metals along with wood, glass, tin, platinum, plastic and other precious metals and gemstones.

It was the late Joan Crawford who absolutely loved Joseff the Hollywood and was known to endorse his jewelry. He had an incredible effect on the celebrities of the Golden Age, and the Hollywood studios loved his work so much that they complemented his distinctive jewelry along with their costumes and fashion. Joseff labeled "Jeweler for the Silver Screen," eventually began producing his distinctive pieces to boutiques and retailing them to department stores.

What made Joseff jewelry stand out was not only the inspiration from the divinities it was the Joseff or Joseff Hollywood mark in block letters. Joseff died tragically in a plane crash in 1948, leaving his wife the largest possession of movie jewelry and retail designs. Mrs. Joan Joseff continued with the business until her death in 2010. The pieces are a rare finding among today's collectors. It was during my Paris trip that I encountered vintage collector Olwen Forest. She will be displaying her collection of jewels worn by the stars including a collection from Joseff of Hollywood.

Each piece is accompanied by a black and white photo either from the collection of the widow of Joseff of Hollywood or a still from the blockbuster film in which the jewelry was worn. You'll see pieces from Elizabeth Taylor worn in "Cleopatra," to Douglas Fairbanks. Jr in "Sinbad the Sailor" to Tony Curtis in "The Prince who was a Thief." The bell necklace worn by Joan Crawford, the earrings worn by Rita Hayworth in "Salome." All of these and more will be on display by Olwen Forest in Paris, France from October 15 till November 14 at the Marche Serpette, and the Paris Flea Market will be celebrating cinema to add even more drama. Her website is

style="margin-top: 4px; font-size: 11px; margin-bottom: 14px; font-family: Tahoma; text-decoration: none; color: rgb(85, 85, 85); ">While some people drew inspiration from scripts like Joseff, celebrity chef Emeril Lagasse drew inspiration from a Portuguese woman Ines da Costa who passed away a few weeks ago at the age of 79. Emeril would watch the late Ines da Costa in the kitchen of St. John's Athletic Club in Fall River, Massachusetts when he became interested in culinary. Various books have included her recipes. We bumped into Emeril Lagasse on October 13, at Kitchen Kapers. A real down-to earth personality who is currently on tour promoting his latest book titled "Sizzling Skillets and other one-pot wonders." From "Red wine and port braised short ribs," to "Moussaka," Emeril recipes are easy to follow and range from Italian to even Thai. Bam!

Rose's Scoop: How many of us are actually crossing off things to do on our bucket list? Vanessa Hudgens told her fans that she went skydiving and that jumping out of a plane was on her bucket list.