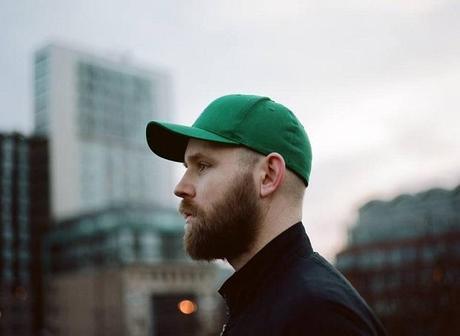 Since releasing his EP of bedroom recordings in 2006, Magic Arm has done nothing but thrive. Championed first by Ed Droste of Grizzly Bear, Magic Arm went on to score opening slots for not only Grizzly Bear, but Beirut, tune-yards, and Iron and Wine. Tell me more, you say?
Magic Arm is the project of UK singer-songwriter Marc Rigelsford, who does all of the instrumentation and recording on his own. Whereas the aforementioned Outdoor Games EP from 2006 is heavily guitar-based, lo-fi folktronica recorded in his bedroom, Magic Arm's latest LP, Images Rolling, is piano-based and was recorded in a old, empty three-story house. Expanding on the folk simplicity of his charming previous work, Images Rolling is lush and classical, finding influence in the emotive sounds of Simon and Garfunkel, Yann Tierson and Michael Galasso and often radiating both cinematic and trippy vibes. Images Rolling is so expansive yet saturated that it's difficult to believe this is work of one man.
Poignant and astoundingly composed,  Magic Arm is an artist capable of concocting a deep, fully-rounded sound both in his simplest and most complex tracks, all heavily inundated with color, life, and warmth. Take a listen and quickly see what all the fuss is about.