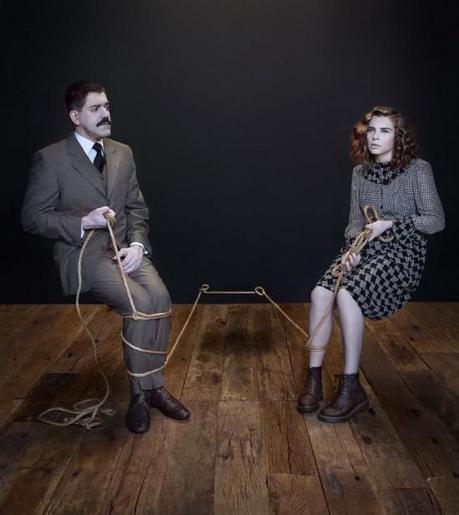 Brazilian band Madrid are no strangers to the spotlight.  After years spent in CSS, a band he had been in since its inception in 2003, drummer and guitarist Adriano Cintra left the group and ended up linking up with Marina Vello who herself had just recently parted ways with "funk carioca trio" Bonde Do Rolê.  Together, the duo started recording in Sao Paulo and connected on such a level that they decided to go ahead and record an entire record.  That record, entitled Madrid, was released this September but will see a special deluxe reissue this December 4.
As opposed to their previous projects, both of which are high energy and ruckus-rousing, the duo is stripped down to the bare essentials.  This is especially evident in their new single "Bride Dress in a Frame", an eerily chilling song that features Vello's sultry vocals front-and-center.  Stream the stunning track below and stream/buy Madrid if you like what you hear.
And here is a music video they released for the track.
via NYLON