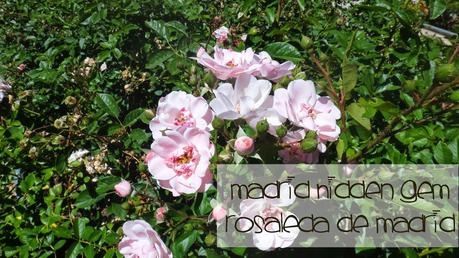 Madrid is full of awesome places to see and gorgeous narrow street districts to wander around for hours, looking up at stunning architecture, colorful window shutters and petite balconies. The city reminded me of

Nice

a lot!
Having spent almost a week here, I've managed to see pretty much all the things on my bucket list, eat loads of tapas and drink awesome sangria too :) A huge guide to Madrid is coming up!
For a start, I'd like to show you around one of the Madrid hidden spots that most travelers usually miss - Les Rosales.
I've stumbled upon it by mere accident while wandering around Templo de Debod by taking a few random turns down. (Walking with the map all the time is way too boring!)
It is barely visible from the top of the park and pretty secluded. It was me only, wandering around the garden and having a snack under blooming magnolias.
The garden is huge, spectacular and the scent is ...well...all so rosy :)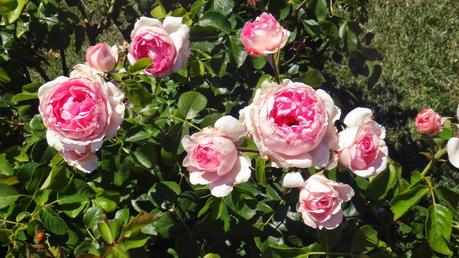 There are over 100 different species brought from different corners all around the country. Pink, red, yellow, dark purple - you name it!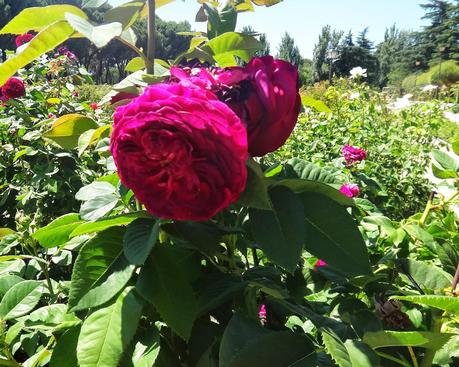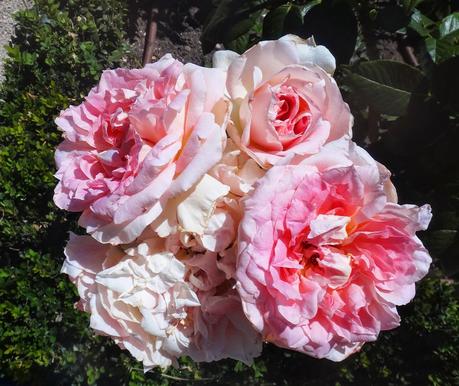 Though, July may not be the perfect time to visit as except for a few side alleys the garden is under the open sun. It's been kind of hot and I got sunburned a bit, so grab a huge straw hat and go exploring!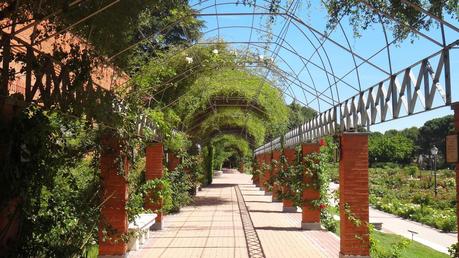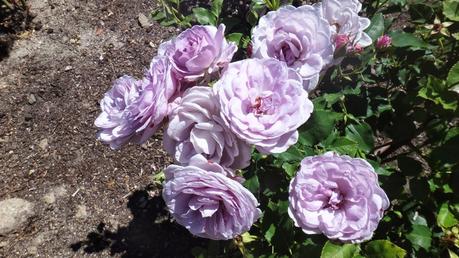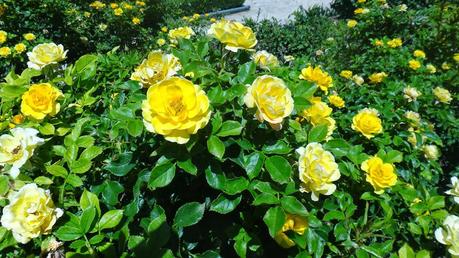 Guess, the best time to visit Rosaleda de Madrid would be in May when they held International Rose Villa New Madrid competition to choose the best rose breed of the year! 
It should be pretty damned hard with so many amazing flowers!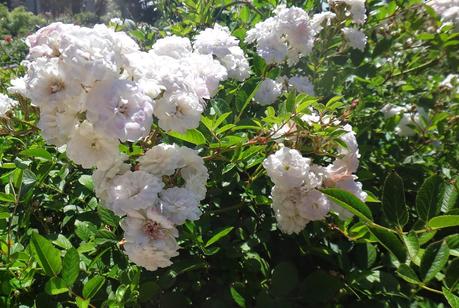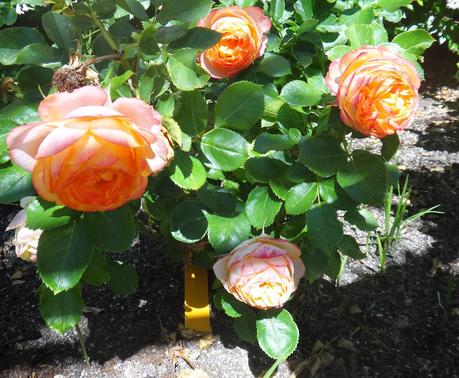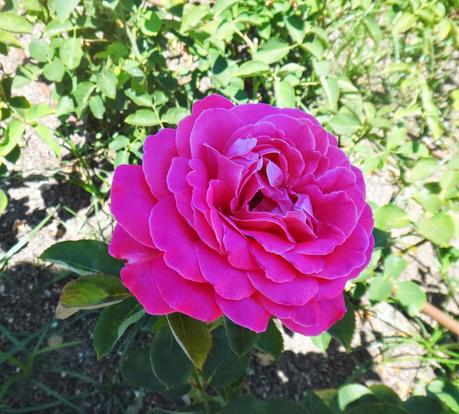 Details:
Address: Calle Rosaleda, Madrid.
Map
Opening hours:
Winter from 10.00 a.m. till 20.00 p.m.
Summer from 07.00 a.m. till 22.00 p.m.
Free Entrance.