Welcome to my MADGICX VS SOCIALPILOT comaprison. I'll show you how each one helped me succeed and let you decide for yourself.
At the end of this article, you can get an answer to your question.
In this article, I'll cover the following things:
Overview of Madgicx and Social Pilot
Features of Madgicx and SocialPilot
Use of SocialPilot and Madgicx
Pricing Packages of both Madgicx and SocialPilot
Pros and Cons
Conclusion
All these above-mentioned heads and subheads will help you in choosing the right option for you.
Let's start discussing which one is best suited for your business? So buckle up and let's get down to the comparison between Madgicx and Social Pilot.
OVERVIEW
Growing online is a must for every business in the era of the digital world.
Nowadays customers buy products and services which have more followers on Instagram and which meets their pricing budget. Although all online sites promote those profiles which attract more audience and generate quality content for its users.
If you are handling your page on a larger scale, you need a team and a tool to grow your online presence.
Therefore, Madgicx and SocialPilot both these tools offer different and unique features to their users to meet social media requirements ranging in different pricing plans.
Magdicx vs SocialPilot Overview:
MADGICX Overview
If you are looking for an intuitive solution for Facebook and Google ads, AI, creative analysis, then let me tell you Madgicx gives you the best services in these domains.
Here you can optimize your ads and not waste your much time and efforts on advertising manually. Madgicx is all in one solution for advertising, AI, creative insights, analyzing, and categorizing your ads.

Nowadays every business wants to grow online to spread the word of its products and services. Advertisements are one of the amazing techniques to reach out to your audience.
In today's modern world, advertisements play an important role in generating leads. Therefore managing all your ads effectively, you need an all-rounder tool such as Madgicx.
SOCIAL PILOT Overview
If you are looking for a platform for managing all your social media accounts in a single dashboard, then SocialPilot is the best choice for you. It has an amazing feature of content curation capabilities and generating leads online.
It allows its users to get several social media services in a free version or buy a premium subscription plan to experience the advanced features and increase the traffic on online networks.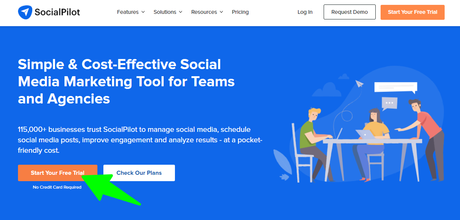 It is also known as an all-in-one social media handling tool and with the help of Social Pilot, you can schedule posts on all your different platforms easily like Instagram, Facebook, Twitter, LinkedIn, WordPress. In addition to it, it has multiple customization choices for its users.
It will be easy to deal with multiple social media networking sites and boost your traffic as well as increase engagements on your websites.
It is an easy platform to create qualitative content and organize your all posts in advance. You can call SocialPilot as a Personal Organizer.
MADGICX
It offers pocket-friendly features. Let's look at them what are they:
MOBILE APP
Madgicx tool is available to all android devices but it does not offer its service to iPhone users.
ANALYTICS
Give Proper analytics to all Facebook and Google ads as well as your performance data.
This feature can help you in analyzing where your performance needs improvement.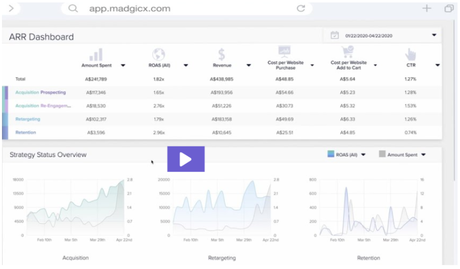 CAMPAIGN MANAGEMENT
Well, there is a piece of good news for you. You can create, and categorize your campaigns and future trends.
Create SEO Friendly content.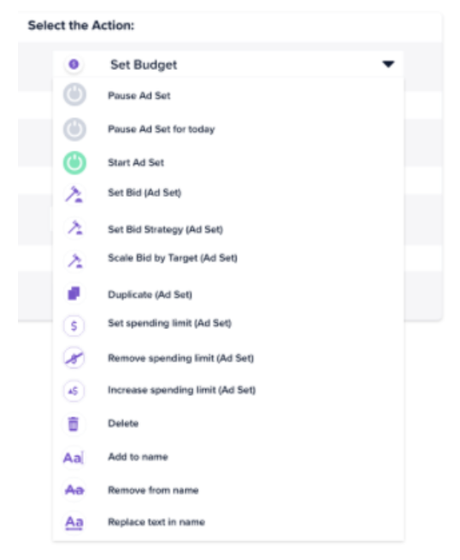 PERFORMANCE REPORTS
Users can get detailed reports of their performances as well as the overall insights to overview their services.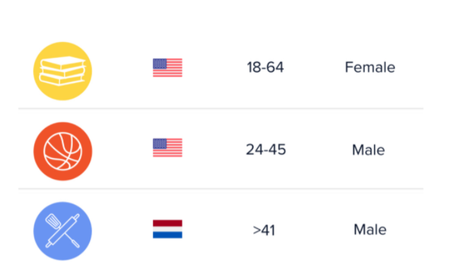 DATA VISUALIZATION
Madgicx offers a super amazing feature to its user, i.e., Data Visualization.
NAVIGATION
Madgicx is easy to navigate and use for all users and it hardly takes 5 minutes to set up as well as users get a single dashboard for managing and overviewing the performance of all platforms.
FREE TRIAL
It offers a free trial of 7 days to its clients where you can use all core functionalities of Madgicx and get updated features with premium versions.
In the premium version, you will get super amazing featuresTwitterAI tags for Creative Intelligence.
CREATE A GOOGLE AD ACCOUNT
You can easily create your google ad account if you don't have one.
MARKETING AUTOMATION
Madgicx is considered an all-rounder tool for marketing automation and creative analysis as well as insights for Facebook and Instagram.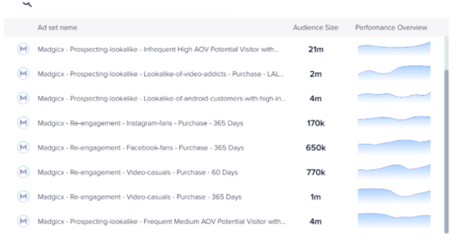 CUSTOMER EXPERIENCE
Users experienced their results have improved and generated more leads on Facebook and Google.
PRICING
Madgicx offers a wide range of flexibility in pricing to its users.
CONVERSION TRACKING AND GENERATING LEADS.
Users can experience this amazing feature of tracking their audience and generating leads from them.
SOCIAL PILOT
Let's look at what are the unique features Social Pilot have:
AUTOMATED SCHEDULING
It offers automated scheduling of 500 posts in bulk to its clients.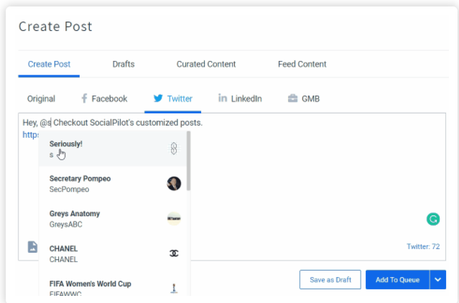 ECONOMICAL
It is a simple and economical social media management tool that is easily affordable by the users for premium features.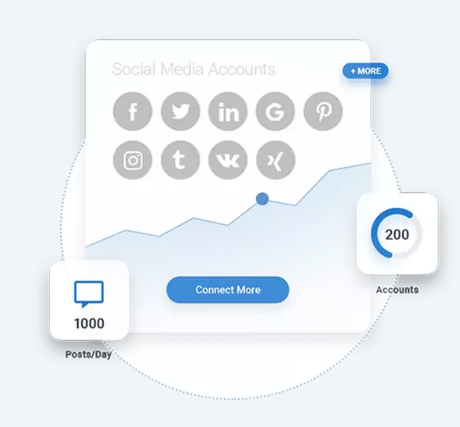 FREE TRIAL
Social Pilot offers a free version for its starters who are just going to start their business for 14 days.
REPORTING
It analyzes and monitors your performance on all social media platforms and it is considered a giant time-saver.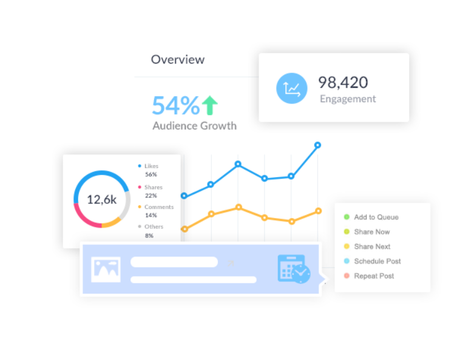 CONTENT CURATION
You can easily curate your content for all social media networking sites in advance for 1 month and Social Pilot is also known as a personal organizer of all posts on various platforms.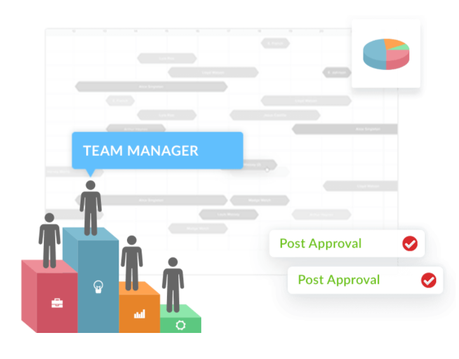 Customers can create their custom schedule with Social Pilot.
CUSTOMER SERVICE
Solid customer support system.
WIDER AUDIENCE
It can help you in increasing your brand reach by boosting your Facebook posts.
Analyzing the competitors' insights and their performance as well as posting your best posts on all social networking sites.
NAVIGATION
Easy to use and navigate. It is the best tool for beginners to use because it has a simple interface and structure and creates engaging content on various online networks.
Increase the traffic on your page.
GET HIGH-QUALITY LEADS
Create, publish, and analyze lead-ads under one single dashboard.
VISUAL MARKETING CAMPAIGNS
Social Pilot offers visual marketing campaigns by supporting visual graphics like images, videos as well as you can share content from any location.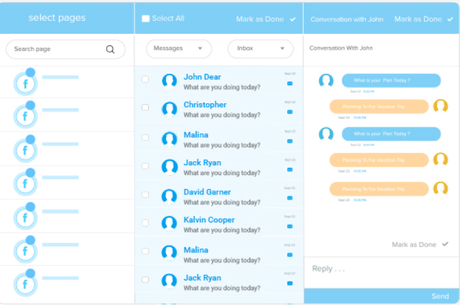 MOBILE APPS
Users can use this application from their any mobile phone, i.e., android as well as iOS.
We have discussed all the unique features which these competitors offer to their users.
Let's discuss now a few comparisons between them which makes it easier for you to make a well-informed decision.
CUSTOMER SUPPORT SYSTEM: MADGICX VS SOCIALPILOT
MADGICX
The help desk of Madgicx is more active and efficient, it is open for 24*7. Customers experience better results and give amazing reviews for madgicx. Madgicx always interacts with its users and their support system resolves their issues on time.
Time and quality are what every customer expects from the company.
Solving issues and giving the best quality to your customers, helps you to nurture your customer-seller relationship.
Customer satisfaction is the most important in the growth of every business.
One more interesting fact about Madgicx is, it is highly recommended by its users because it gives tactics to its customers which is helpful for them.
SOCIAL PILOT
It has a solid customer support system and their team provides appropriate answers for all the client's queries. They have their support forums at all social media sites for their clients. Their primary goal is customer satisfaction.
It also has a 24/7 chat system to solve your real-time queries. It has developed a lot, but it still lags in timely customer service. Sometimes, it happens that their clients don't get the answers to their queries on time.
VERDICT
In the aspect of Customer Service, both the tools give the best customer service, but SocialPilot lags in timely service. Therefore, we can conclude that the Madgicx Customer Service is the best.
MADGICX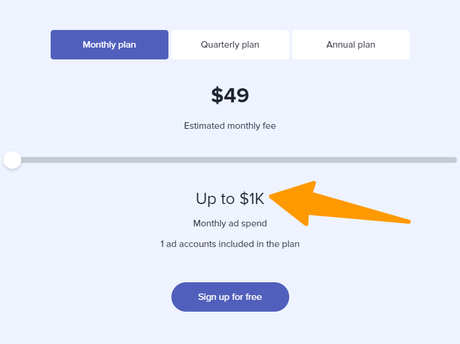 Madgicx offers a free version for only 7 days to its users, where you can experience all core functionalities except few premium features, and if their users don't see their results in those limited periods, they extend the period.
It only gives one free trial for one Facebook ad.
They accept only credit card payments.
Even you can get a white label for your campaigns, audience reports in Madgicx.
The premium package of Social Pilot is:
Monthly Pricing Package - $49/month
Quarterly Pricing Package - $44/month
Annual Pricing Package - $39/month
SOCIAL PILOT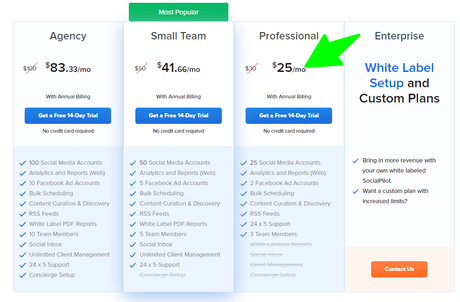 Social Pilot offers a free trial to its users, and you can update your account with the premium version and get advanced features.
Its free trial is for 14 days.
Premium Plan of Social Pilot starts from $30/month if you subscribe monthly.
And if you go for a yearly plan of Social Pilot, then you can get it for only $25/month, which saves your 60$ every year.
In its starter plan, SocialPilot offers scheduling posts and curating content for 25 profiles, 3 users, and unlimited scheduling simultaneously.
The more simple is to use, the more you attract followers.
Users who are using tools are lazy. They don't like to put in much effort. They only want easy things. Most of the people go on easy roads.
No matter how unique features a tool offers to its followers, if a user doesn't know how to access those unique features, they will not go for it.
Let's discuss which tool is easy to use and which tool has a complex structure,
MADGICX
Madgicx is difficult to use for beginners, it has a complex structure.
But once you know all the features, it will be easy to use. It is the most sophisticated ad automation marketing software.
It is highly recommended for those clients that focus mainly on their performance objectives. It is useful to grow your brand as well as it will help you in automating your media on Facebook and Google.
With this tool, you can make your decisions effectively and efficiently, because it has a unique feature of reporting capabilities for your decisions.
SOCIAL PILOT
Social Pilot is easy to navigate and curates your all content easily. They also make it user friendly by using star ratings to show their data.
It is easy to set up and use. This tool is mainly used by small bloggers and it presents all your data into a PDF report which helps you to understand your insights of all social media platforms, offers you quick decision making.
VERDICT
SocialPilot only helps you in scheduling your posts on Instagram, Facebook, Twitter, Linkedin, etc, whereas Madgicx is useful for the automation of your ads on Facebook and Google, giving you deep dive into data and trends. It offers a unique feature that clients can create their Google ad Account with Madgicx.
I hope you are clear now which tool is easy to use for you.
Customer reviews are the most important factor in comparing the two competitors. Analyzing which tool has the best reviews from their customers is a must.
Let's check which tool wins the hearts of its customers.
MADGICX
Based on reviews, customers are very happy with all features and with the pricing plans, campaign management, Facebook, and google ads. Customer services are amazing with 24/7 live chat, online training through webinars.
SOCIAL PILOT
Based on reviews, customers are happy with affordable pricing plans for small entrepreneurs and user-friendly interface, easily monitor analytics and insights, and RSS feeds.
VERDICT
Based on reviews, both competitive tools have good reviews from customers.
Customers are rating well for both the tools.
MADGICX
SOCIAL PILOT
PROS OF MADGICX
CONS OF MADGICX
Complex structure for beginners- At the initial stage, users can experience complexity to use the tool.
The price range of Madgicx premium plans makes it harder for new startups to afford.
Users experienced a little bit confusing while using the madgicx
Customers take time to get used to its features.
It has a major drawback that when your trial period ends, your Tactics and insights disabled automatically. For smooth functioning, users have to buy a premium plan before the free version ends.
Automated tactics can only be helpful if the set up of tactics is correct. It may give wrong results if the set up is not appropriate.
PROS OF SOCIAL PILOT
DRAWBACKS OF USING SOCIAL PILOT
FAQs
Testimonials MADGICX VS SOCIALPILOT
Madgicx Customer Reviews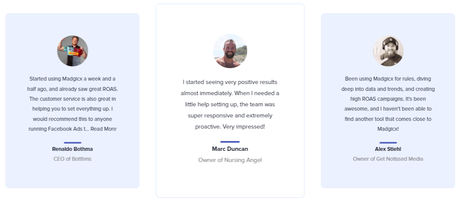 SocialPilot Customer Reviews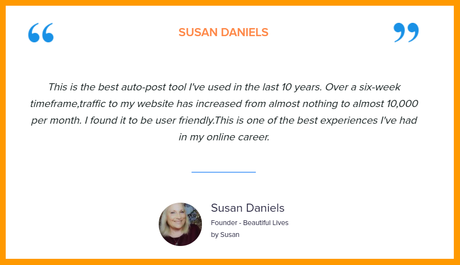 Quick Links:
Both the competitors have their pros and cons and both of them prove to be amazing and extraordinary features in themselves. Before taking a decision, go for a free trial which gives you better knowledge for both the competitors.
Price always matters in investment, it plays a crucial role in investment decisions and does not burn your ll investment and at the same time, it gives all good results.
Make sure your decision does not harm your financial budget.
Now you have all the information to make a decision which is the right choice for you.
Overall, Madgicx is the right choice because it is an intuitive solution for scheduling as well as for Google and Facebook ads, marketing automation, AI. It has flexibility in pricing plans, good customer support over the social pilot.
On the basis of unique features, Madgicx wins the battle because it has pocket-friendly features and good customer reviews.