If you live in a hot and humid place, then you know how important it is to find a good oil control products to prevent our faces from getting greasy after a few hours of stepping out of our houses. I already found some good oil-control powders, but I always like trying something new. And so here's my Madeca21 Tecasol No Sebum Pact review, a new oil control powder I recently got.
WHAT IS IT?
Madeca21 Tecasol No Sebum Pact controls excess sebum production and relieves the skin. Keeps your skin matte and fresh all day long.
NOTABLE INGREDIENTS
It contains 100ppm of Titrated Extract of Centella Asiatica (TECA) to soothe and hydrate the skin. Also, 100ppm of Osmopur, a patented ingredient that keeps skin safe from fine dust and air pollution. You can check its full ingredient list in .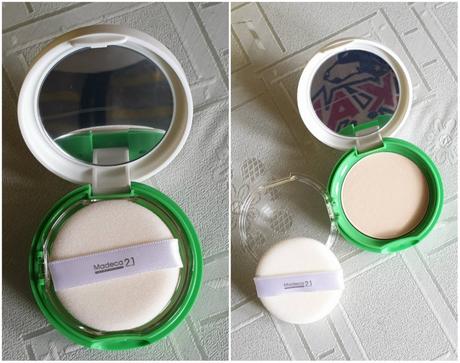 PERFORMANCE
APPLICATION: In the last part of your skincare routine or makeup application, use the powder puff to gently apply onto entire face or sebum concentrated areas. This product may also be used in the last stage of makeup as desired throughout the day when shine becomes a concern.
SCENT: It has that mild Centella Asiatica scent which feels like a soothing herbal product.
PACKAGING: Among all the no-sebum powders I tried, the Innisfree and this Madeca21 are the only two that have mirrors. But the Madeca21's packaging also has a clear plastic divider for the puff and the powder just like in Cushion Compacts.
TEXTURE & FORMULA: As expected from a Korean Brand No-Sebum Compact Powder, the puff can't easily get the product. But at least it's not heavy on the skin and not cakey.
MY THOUGHTS
Unlike other no-sebum powders, the Madeca21 Tecasol No Sebum Pact has a tint and only comes in N21 shade which is the palest shades you can find in BB creams and cushion compacts. That is why I AM GO GLAD that this pact has very light coverage and not buildable so it will not ruin your makeup. But I have a medium neutral skin tone, so I don't know if it'll be the same with darker skin tones. Also, I did notice that it looks flat on the skin so you will need to be creative on your blush and contour.
But the biggest question is, does it control oil? Well, on a normal warm day in the Philippines outside, it lasted around 3 hours. After that, I started seeing a shine on my face sans highlighter.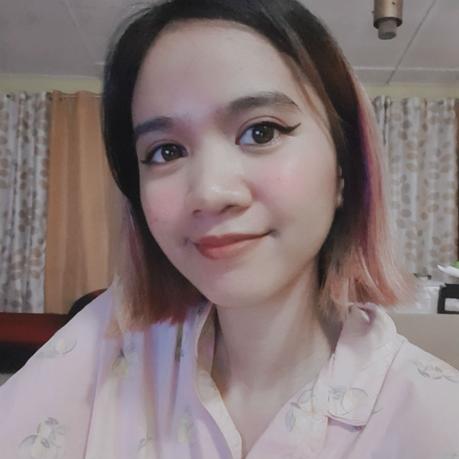 VERDICT
PROS: Lightweight, not cakey, and light coverage so it will not ruin your makeup. Oil-control lasts around 3 hours on a typical warm day in a tropical country.
CONS: It looks flat on the skin and has a slight tint that may affect darker skin tones.
WHERE TO BUY?
You can purchase the Madeca21 Tecasol No Sebum Pact in Hi Charis for Php570.
What do you think of this Madeca21 Tecasol No Sebum Pact review? Do you finish your makeup with a powder? Share your thoughts below!