Maddison Krebs has been setting goals for herself since she was a little girl, and with a lot of hard work and perseverance, she's achieving them.
The Okotoks, Alberta turned Nashville, Tennessee singer-songwriter started with a guitar and dream book at seven years old and has been using both ever since. Two years ago she won Ole's On The Spot contest during 2016's Country Music Week in London, ON and with her subsequent signing to the label, achieved the goal of inking both a record deal and publishing contract.
She hasn't slowed down since.
We caught up with Maddison Krebs on the phone from Nashville a week after she celebrated the release of her new single, Real Real Thing to talk about her career and dreams and how it's all coming together.
The 21-year-old emerging star had just spent the day before visiting CMT and WSM radio, playing her songs and meeting the teams of people that could someday be spinning her tracks for big, big audiences on a regular basis. She told us that both visits were fantastic. CMT made her feel welcome and comfortable and WSM, with all of its Opry history, was special for a singer who hopes to one day stand in the circle.
And on these visits, it was all about Real Real Thing!
The single is the first of what Maddison tells us will be a lot from her in the next little while, and the result of a lot of work in the two years since her Ole life began.
We talked about the goals she's accomplished in that time, and the two that truly stand out are her move to Nashville and her near non-stop songwriting. She knows that those two things have been a major factor in what she's accomplished, and what she hopes to accomplish in the near future. And she knows that it's wild to think of the small town Canadian girl, moving to the country music capital of the world, and making it work.
On the heels of the CCMA awards, we talked about Terri Clark and her journey from Alberta to Nashville and now the Canadian Country Music Hall of Fame. It was an easy topic for me to bring up as Maddison talked about her story. The similarities in their early career moves and motivations are hard to miss. And Maddison told us that she takes inspiration from Clark's career and her life. She also shouted out Paul Brandt who was inducted to the Canadian Country Music Hall of Fame in 2017 and referenced his story of passion and perseverance leading to an outstanding and inspiring career.
The third artist Krebs mentioned as we talked about inspiration was a fresh face, Tenille Townes. Townes is on fire lately, earning popular and critical acclaim as she moves forward in her career. It was cool to hear Maddison talk about Townes with such reverence, calling her a "great example of manifesting your dreams.".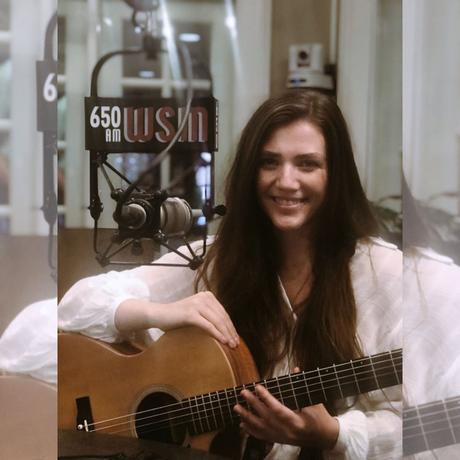 We talked about other women making their way in the genre as we witness (what feels like) a resurgence. Names like Jessica Mitchell, Lindi Ortega, Kacey Musgraves, and Ashley Monroe all came up as examples of staying true to themselves and pushing forward. We couldn't agree more, and we love that list.
Note: We also bonded over our shared love for Dolly Parton. Her career, charity work, attitude, and general wonderful being made us both smile. That's the power of Dolly, there are 800 miles between Toronto and Nashville, but just the mention of her can put smiles on two peoples faces.
When we got back to the songwriting of her last two years, it was clear that Maddison was proud. She told us that she's had the chance to write with Ole colleagues and a lot of great Canadian songwriters as well. And, she feels a sense of accomplishment as she looks at the collection of songs that she's amassed in that time. Krebs has always looked at herself as a songwriter first. It likely dates back to that guitar she wanted so she could put music to the poetry she was writing as a child.
That focus on writing led us to ask about recording and the balance of those two pieces of her career. Maddison admitted that just like everything in life, the balance is hard to find sometimes. But, she added, that "when you have a great chunk of songs, you want to go record them.". So we should not be surprised to learn that she's been in the studio with her producer, and someone she counts as a good friend, Jeff Trott (Sheryl Crow, Stevie Nicks).
After having the chance to listen to Real Real Thing for a week, we can tell you that we can't wait for more. And whatever announcements Maddison Krebs has to offer in the next month or so... we'll be ready.
Before we wrapped our call, we asked if there was anything else that Maddison wanted to share with fans and country music lovers. Her suggestion is that we all keep up with things by following her social media feeds ( Facebook, Instagram, Twitter) and that she's excited for what's coming.
And, because we've never had the chance to do it before, we took three minutes to play a round of 5 Quick Questions with Maddison. Check it out to learn which album she "can play forever" on the road, her first album purchases and more!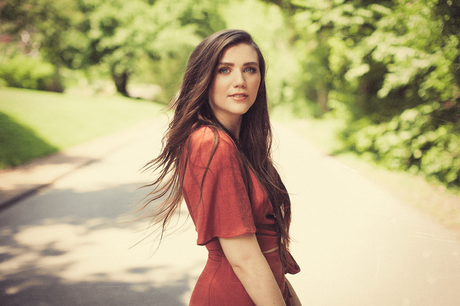 5 Quick Questions with Maddison Krebs
1) If you were on a long drive and could only listen to one album the entire trip, what album would you choose?
MK) Travis Meadows: First Cigarette
2) Do you remember the first album you bought for yourself?
MK) There were two... Hilary Duff's Metamorphosis & a Bryan Adams album.
3) Do you have a dream venue that you want to play?
MK) #1 is The Ryman Auditorium/ Grand Ole Opry followed by Madison Square Gardens at #2.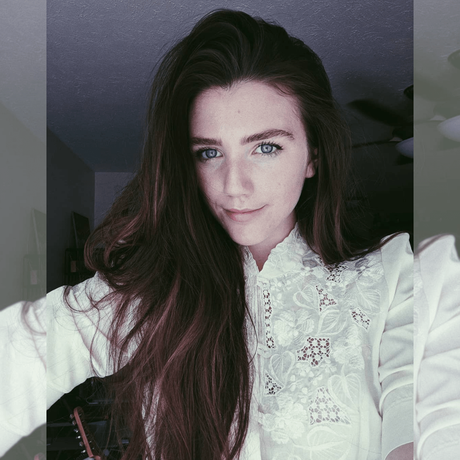 4) Do you have a dream vacation spot?
MK) Paris. Never been and it's on the list!
5) Is there an artist that you think more people should be paying attention to?
Thanks again to Maddison Krebs for taking the time to chat with us. We can't wait to do it again.
Download and stream Real Real Thing now!