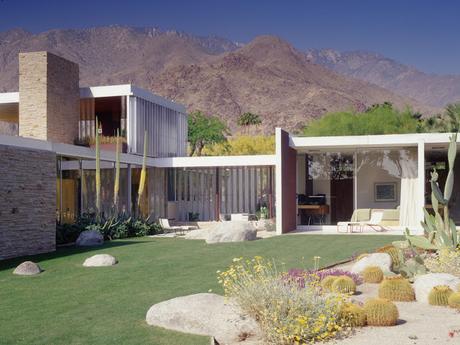 Moderism in Palm Springs, especially in the 50's and 60's is what legends are made of.  Honestly, it wasn't my thing.... until now.  Sure, I always liked some of the iconic architecture that makes up the mid century look, like the floor to ceiling windows, sleek architecture, open floor plan and mix of organic materials, but that was where my love affair ended.  I fully embrace the mid century modern look of today.  I am not the only one.  Palm Springs got slightly rusty in the 80's and 90's, but it's back in a big way says Nelda Linsk, who happens to be the owner of the famous Kaufman House (above and below), a Richard Neutra jewel.  She said young people are waiting for older residents who reside in prestigious homes to pass away. The contents of those homes quickly grabbed up in estate sales.
* fun fact, the Kaufman's whom the Kaufman desert house was built for also owned Falling water, Frank Lloyd Wright's masterpiece outside of Pittsburgh.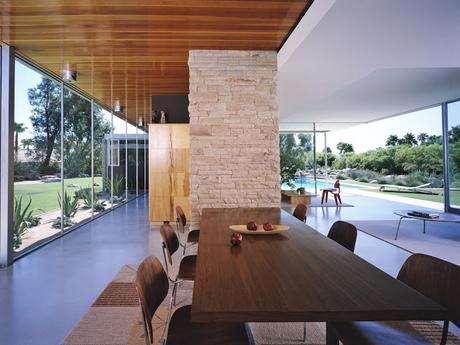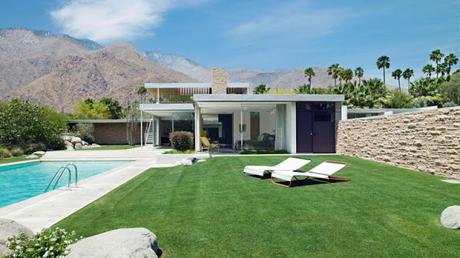 Old Palm Springs began to blossom along side the mid century architecture craze.  In the sunny, arid desert landscape, I have fallen for the little "Hollywood outside of Hollywood" like town with the largest concentration of mid century homes in one place and its indoor/outdoor lifestyle.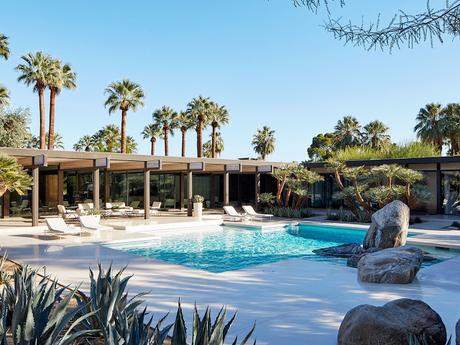 The classic mid century architecture is the perfect back drop for pop art and sculptural furniture,  all while feeling connected to nature and the outdoors.  It's swanky and rejuvenating.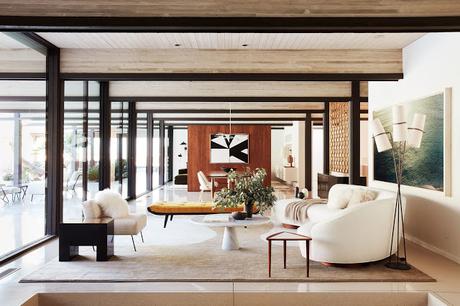 Palm Springs is located in the Coachella Valley.  With the beautiful light, mild temperatures and mountains surrounding you on all sides, I am guessing it is a recipe for happiness, or it should be.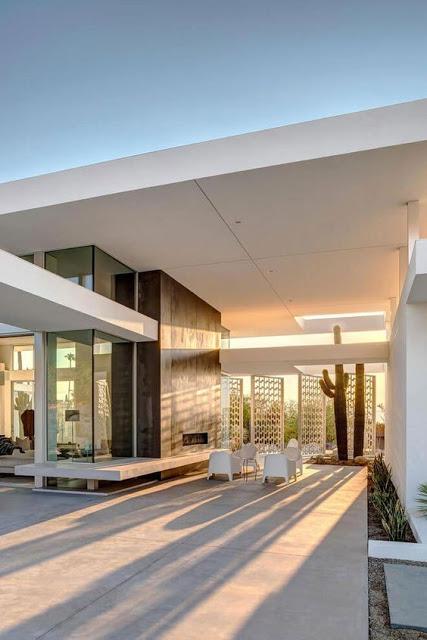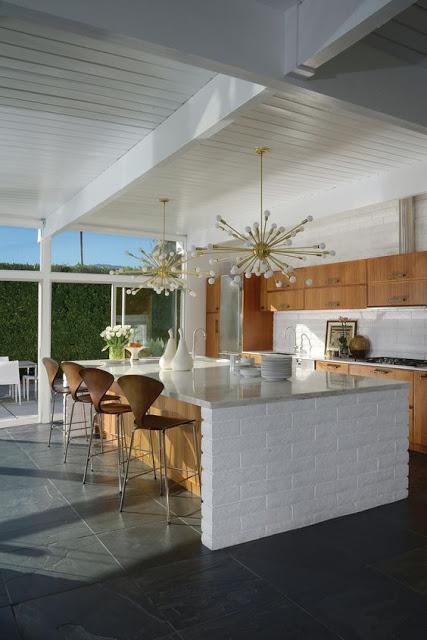 ph: Darren Bradley
Maybe it's the allure of a by gone era, the desire to capture a lifestyle that no longer exists, or architecture so closely tied to a period in American history that makes you crave baked Alaska and  a Manhattan cocktail.
If you think all the homes look alike ~ au contrair.  Within the mid century architectural paradigm, there are different styles based on the architect or builder.
Mid century modern architecture often features flat roofs and angular lines. Post and beam building allowed the roof to be raised opening up the space.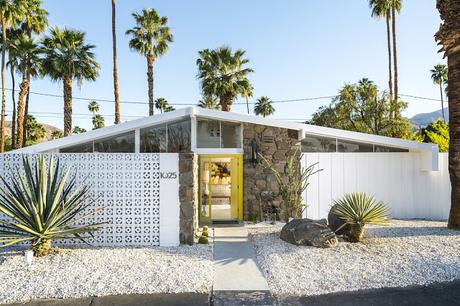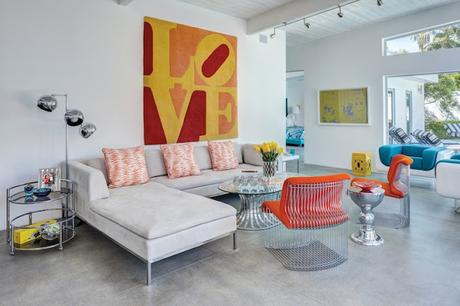 ph:David Blank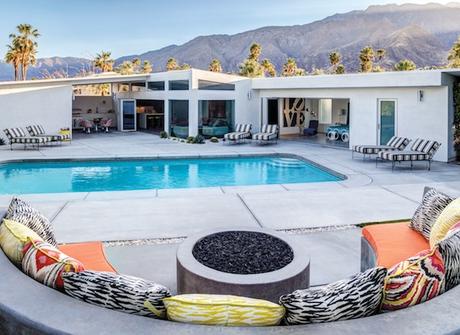 ph: David Blank
The cubist or desert modern style looks right at home in the desert climate.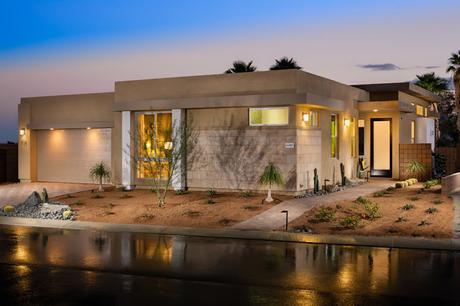 Donald Wexler pioneered steel homes.  They were prefab steel, concrete and glass homes.  The construction became very expensive in the 60's and only a handful were built - till it was rediscovered as a viable option in the late 90's.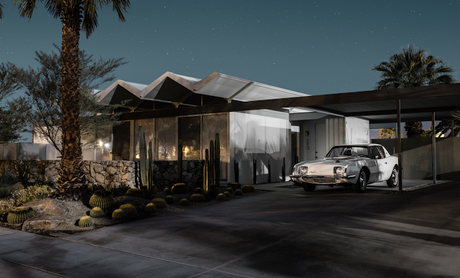 ph:Tom Blanchard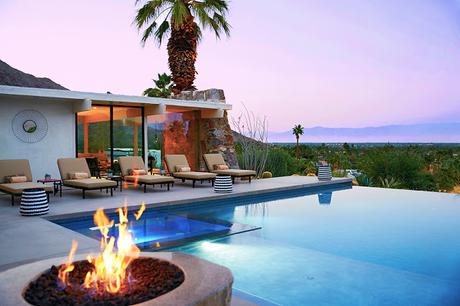 Butterfly rooflines are indicative of the Alexander Construction Company, a father-son design/build firm in the mid 50's.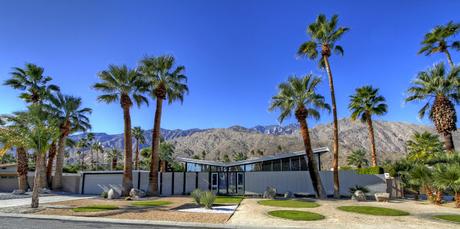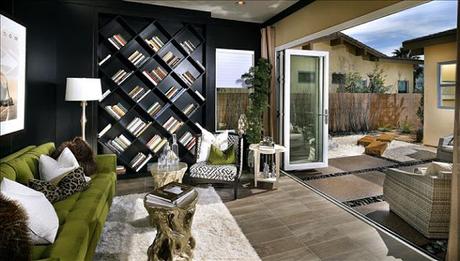 Yeah baby!
Save
Save