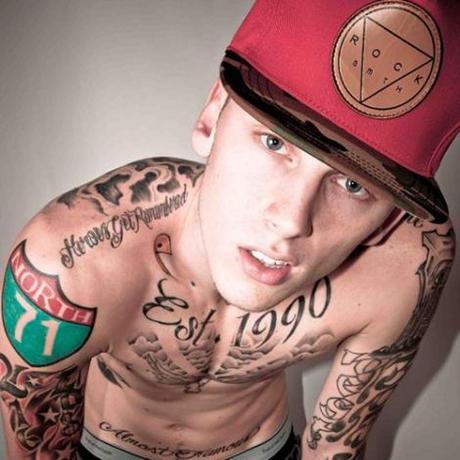 After Machine Gun Kelly was arrested this weekend for misdemeanor disorderly conduct, his Bad Boy boss Diddy took to Twitter to reach out to his signee, writing, "@machinegunkelly WtF!!!!!! Call me at miami crib now!!!!! Everyone hit him and tell him to call me NOW!!!!! Pls thanks!!!!"
During an interview with MTV News, MGK addressed his response, stating that the two have linked and that Puff understands the situation. "You can tell he's, like, playful with it, but there's a serious tone behind [it]," he said. "I talked to Puff today, and he's like, 'It's all good. Do what you do. You did what you had to do.'"
Soon after Diddy posted his initial tweets, he was misinformed that MGK had been arrested a second time after his associate Kells was drunk driving and crashed his car. ""He thought I was in the car too, so he thought I got arrested twice. It was like the first arrest was cool, like, all right, he'll let it slide. But when he [thought it was two arrests], he was like, 'What the f---? You got arrested two times? Something is wrong with you, man,'" he said. "He was, like, spazzing out. I think all the label is on edge about how we rock."