Apple MacBook Air is popular for its lightweight and stylish design. But don't let that thin body fool you, as it turns out MacBook Air is actually tough as a rock. This pilot recently find out about it the hard way.
Redditor av80r was flying a Sports Cruiser, 1000-feet up in the air when suddenly the canopy popped open and his laptop bag went on a light of its own. Even with the protection of the bag, a 1000-foot drop at 200 mph is enough to break anything into pieces. Surprisingly, the MacBook has survived and still functional, even with some major damages.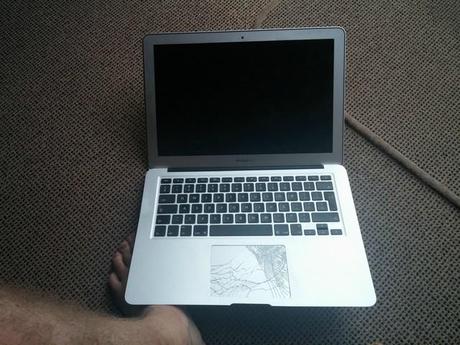 Read Also: Nokia Lumia 520 Stops Bullet and Saves Police Officer's Life
A farm worker named Malopo has found the bag and gave the pilot a call to come pick it up.
"So my laptop fell out of my plane because the canopy popped open… Malopo claimed that he heard a whistling sound and when he looked up he saw a bag hurtling towards him. He took one step to the left and it landed where he was standing," av80r explained in the Reddit thread. "The laptop is still functional although the cooling system is damaged and the glass on the trackpad is starting to fall out."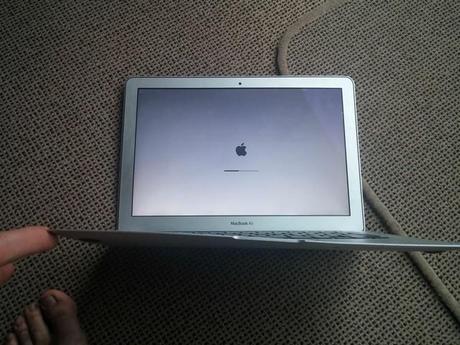 [Via: 9to5mac / Source: Reddit ]
(All images, trademarks shown on this post are the property of their respective owners)
Follow @nrjperera – Roshan Jerad Perera