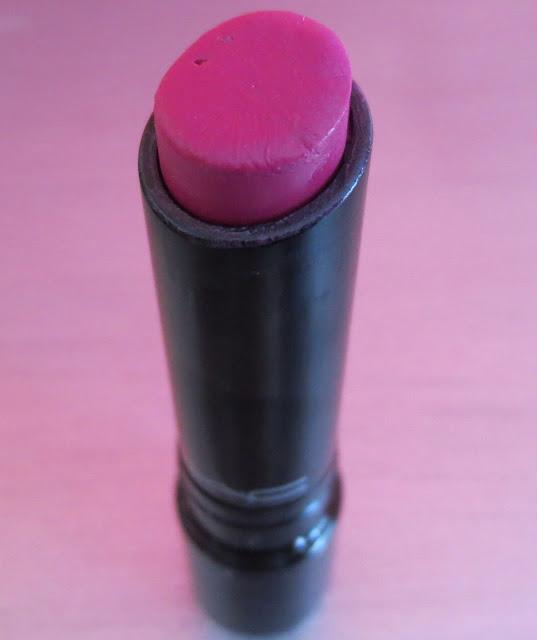 So I have been dying to get my hands on the Matten Lipsticks by MAC but they are always sold out (and no longer available I believe)! So I tried to find the closest thing and I purchased MAC Sheen Supreme Lipstick in Zen Rose. This lipstick is a beautiful mid-tone fuchsia so it has a mix of pink and blue. 
Sheen Supreme lipsticks by MAC are suppose to have the color impact of a lipstick but also have some shine like their lipglass's (aka lip gloss
) without the stickiness   I definitely believe this to be true with this lip color.  Zen Rose
 is very pigmented but can be sheered out (which is what I usually do) to give a more "natural" looking lipstick. As you can see from the photo below, this product also give your lips some shine!
This product wears for about 4 hours without smudging or having to touch up. Sheen Supreme lipsticks provide moisture to the lips but I find they don't wear as long as their regular lipsticks. I would suggest using a lip liner if you want to have this product stay longer on your lips. I have used the Pro Longwear Lip Pencils by MAC and they would really great.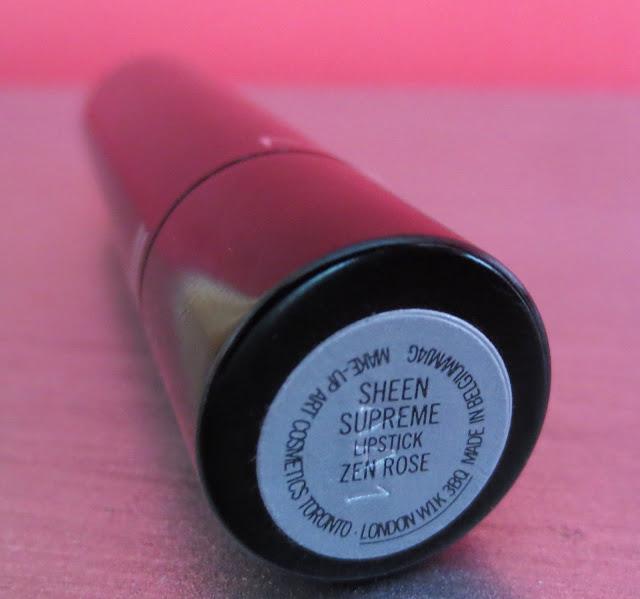 Here is a photo of this colour applied to my lips:

This product can be purchased at MAC Cosmetic's in store or online for $19.50. 
What's your favorite Sheen Supreme lipstick?Thanks for reading!