In trend with the metallic fashion and bling couture, here is a quick review of some MAC eyeshadows I am warming upto. Better late than never reviewed, some shades are limited edition (LE) and might not be up for grabs.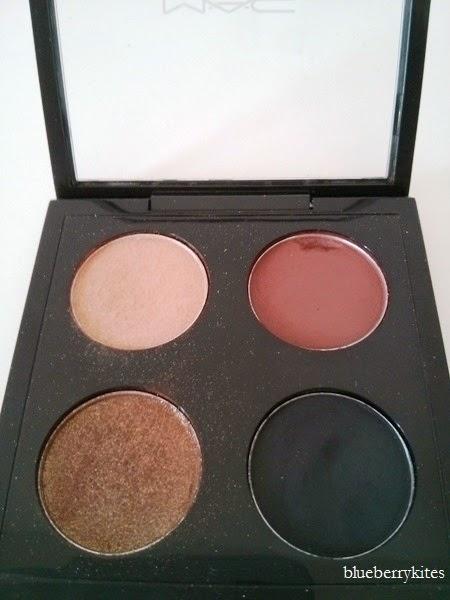 clockwise from top left - Jaan, Folie, Carbon, Vivah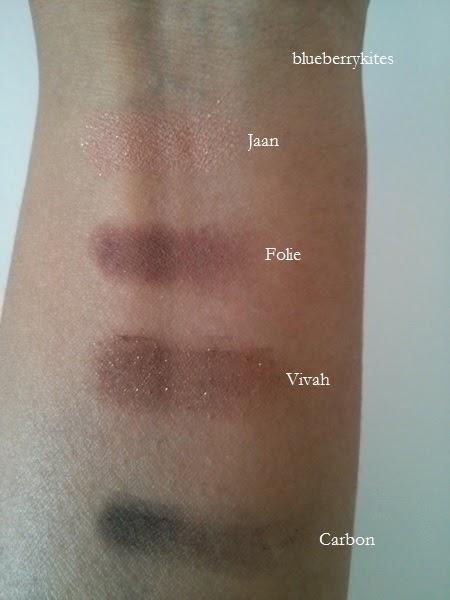 Jaan (LE) is a luster finish eyeshadow. It is peach, flesh tone with gold sparkles. The color intensity is medium and a beautiful shade for brow bone and inner eye corners. However the sparkles fall out.Folie (permanent) is satin finish, described as reddish-plum brown. It's a weird shade if you apply it all over lid, you feel knocked down. The intensity is good, so I use it more for outer corner.Vivah (LE) is luster finish, brown with gold sparkles. It comes out beautifully and can be used as all over lid color. Sparkle fall out exists here too. However Vivah speaks Sabyasachi Opium Dream collection.
Carbon (permanent) is matte black eyeshadow. On its own it has the worst intensity and very chalky, but could be used to build up other colors. Consider it to be the supporting cast.
Chessa, Indie Spirit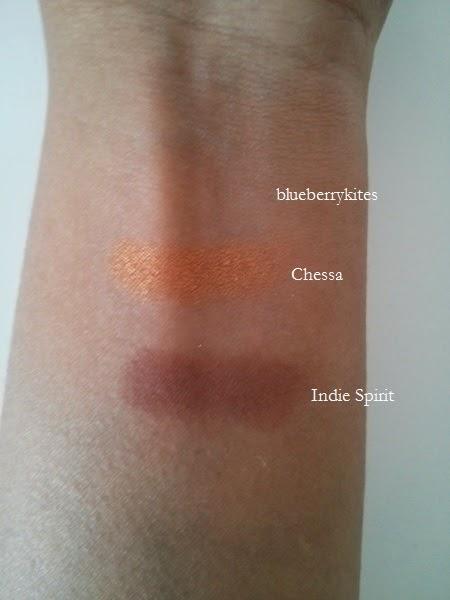 Chessa (LE) is veluxe pearl finish, golden orange color. It is a beautiful color with good intensity, almost a golden sun setting proudly. A must have color for Indian wedding makeup.
Indie Spirit (LE) is matte finish, almond brown color with red undertones. It looks similar to Folie, less red and softer finish.